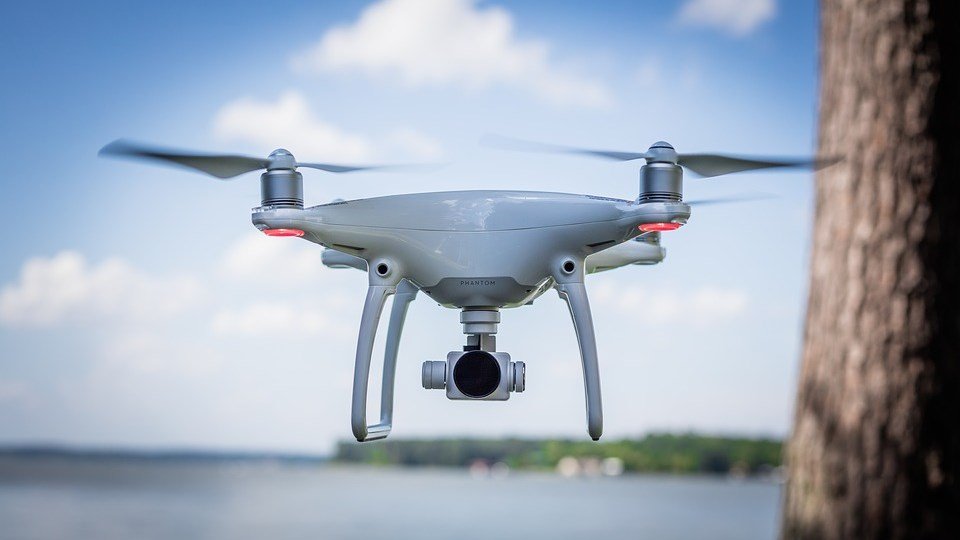 Yesterday, I wrote an article about the top 10 best accessories you can buy for your DJI Mavic 2 Pro and Zoom. Today, I'm going to talk about the top 10 best accessories for DJI Phantom 4 Pro that drone pilots should get. Unlike DJI Mavic Pro, the Phantom 4 Pro is much more advanced and is equipped with a better camera. It also weighs more and has a longer flight time. Undoubtedly, this sleek bird is deeply popular among beginners and professionals because of its friendly appearance.
In our top 10 best accessories for DJI Phantom 4 Pro, I'm going to share the best gears with you. There are a lot of great gears and gadgets that are available in the market. But if you want to have a "cookie-cutter" Phantom 4 Pro gear setup. Then, our top 10 best accessories for DJI Phantom 4 Pro guide will help you get started. Read more below to find out what is the top 10 best accessories for DJI Phantom 4 Pro drone. Without further ado, let's get the propellers spinning.
Top 10 Best Accessories for DJI Phantom 4 Pro
Travel Cases
You'll need a high-quality travel case to hold all of the accessories including the drone. But also a good one that can carry multiple batteries and is suitable for traveling across the state lines. Below are the two best travel cases that I recommend for DJI Phantom 4 Pro drone. The travel backpack is a lightweight case designed for tourists and hikers. It can store up to four batteries, including the drone. Plus accessories and additional gadgets that you find useful in your drone expeditions.
For professional drone pilots, I recommend Waterproof Case Club. It's durable, shock-proof and waterproof. Making it the ultimate professional travel suite for any serious remote pilots who is making money with their drones. Furthermore, it can hold up to 6 batteries, including the drone. This gives you a total flight time of 3 hours on the move. It's definitely a nice travel case club to have, but it comes at the expense of being heavier and suitable for long flight missions. Check out these two travel cases for yourself.
back to menu ↑
Camera Filters Set
Drone pilots who are interested in aerial photography will need to buy this camera filters set for their DJI Phantom 4 Pro. This is actually for a very good reason. When you are trying to capture aerial images, you want to have a clear, beautiful and stunning shot, right? Like ground photographers, the sun is our enemy when it comes to taking pictures because too much glare will cause the screen to go white. As of a result, you can't see anything on the screen.
One way to fight against the sun glares is to install neutral-density camera filter lens on the drone. Lock it and activate the drone. Fly around just as you normally would do and let the camera filter lens do their work eliminating the glares while you capture beautiful shots. The difference between the lens and without it is big. Check out the video comparisons below to see the difference and you'll see why this camera filters set is a must have for all Phantom 4 Pro users. I also recommend you to read our 8 tips every drone photographers should know to take perfect aerial shots.
back to menu ↑
Extra Propellers Set
No matter what type of drone you have, whether it's HS150 Bolt Bee or DJI Mavic Air, you're going to need extra propellers set. You'll thank me later that you did buy extra propellers to replace broken pieces because of some dumb mistakes you might make, like accidentally chipping it off against an object or bending it somehow.
The propellers is your lifesaver to flying the drone for as long as you want to. Don't end your flight missions early because you didn't bring propellers with you. Also, if you're feeling feisty, you can grab the LED lights propellers for DJI Phantom 4 Pro to add cool light effect during night time.
back to menu ↑
Extra Intelligent Flight Batteries
The DJI Phantom 4 Pro "Fly More" Combo pack isn't going to make the cut if you plan to fly it extensively. Most of the flight missions will take you more than 2 hours and considering the account for the time it takes to launch the drone. Furthermore both travel backpack and waterproof case club which I listed can hold up to multiple batteries, with the case holding up to a maximum of 6 batteries at a time. Having additional batteries will extend your flight sessions by an hour or so and is highly recommended to buy additional ones.
back to menu ↑
Release and Drop Device
If you're looking to expand your drone's gear setup and add airdrop to your aerial services. I recommend this Release and Drop device for Phantom 4 Pro. It's the perfect solution to those who needs to deliver items in time of emergencies like first aid kit, floating tube, etc. This is a recently released product and has attracted positive reviews so far. I researched the product and checked their site which looks legit and actually serves the role for search and rescue efforts. The release and drop device for Phantom 4 Pro is a great addition to have.
back to menu ↑
Gimbal Guard Stabilizer
Camera is the most precious thing when it comes to flying professional and commercial drones. You want to ensure that the camera is working fully function. On trips, you might worry about damaging the camera if the car hits a pothole or something like that. Fortunately, there's a solution to that. I recommend the gimbal guard stabilizer for DJI Phantom 4 Pro. It's made by Pgytech, who's well known for enhancing the drone's durability and lifespan. This accessory locks the gimbal in its place and protects the camera lens altogether.
back to menu ↑
Landing Pad
One of the top 10 best accessories for DJI Phantom 4 Pro that you definitely should bring with everywhere you go is the landing pad. No matter how silly it looks, this is a must have for professional drone pilots. Especially if you're working in a crowded area, you want to create a safe landing zone for your drone by making room.
Plus, the landing pad can be used on landscape that has a lot of sand or dust which potentially can interfere your drone's ability to perform well if it gets stuck in the propellers or camera. I highly recommend you to buy landing pad for your Phantom 4 Pro. Moreover, it works with all other drones like 3DR Solo and Inspire 2.
back to menu ↑
Sun Shade for Mobile Devices
Being able to see through the eyes of your drone is certainly an immersive experience. Realistically, most of the time, you'll be standing outside and depending on the weather conditions, it can get hard to see the screen. I recommend you to buy a Sun Shade for the mount holder. It'll provide visibility to your screen by blocking out the sunlight. This is a must have if you want to be able to see the screen clearly. It's important to have for those who specializes into aerial photography and videography.
back to menu ↑
Range Extender
Great distance comes with great power. The range extender tool will amplify the frequency signal that blocks out other signals and focuses on the drone for precise and responsive controls. This is a must have for those drone pilots who wants to fly at high altitude and with long distance. Majority of the stunning aerial photography such as volcano and the like requires range extender to keep the signal focused. I use this for my DJI drones and found it to be extremely useful for flying over long distance. For those who fly at close distance, this tool won't be much of a use to them.
back to menu ↑
Air Blower
Lastly, you'll need to buy an air blower for your drone. Whether you're expecting this or not, this tool is just about as useful as you'll need it to ensure that the DJI Phantom 4 Pro drone is running fine. When you get the drone for the first time, you'll fly it out of the box. Over time, the drone will require attention such as cleaning, tweaking and calibrating. You'll learn how to maintain your drone and this is where having an air blower will help ensure that there's no particles that grinds against the motors. It's also useful for clearing out stubborn pieces on the camera lens. This air blower I'm recommending is built for electronic devices like computers, keyboards and such, so this will work very well for drones.
Over to you!
Did you find our top 10 best accessories for DJI Phantom 4 Pro helpful and insightful? Do you have any other accessory that you're using but isn't on our list and want to suggest to our community? Feel free to drop a comment in the comment section below and we'll get back to you as soon as possible. Please keep in mind that some of these accessories may not work with Phantom 4 Clones, so please do your research!
We'll continue to update our top 10 best accessories for DJI Phantom 4 Pro as the market shift. So, be sure to bookmark this page and check on it occasionally. We're looking forward to hearing from you! Happy shopping with these top 10 best accessories for DJI Phantom 4 Pro and keep calm!
Editor's Picks