Holy Stone Special Drone Deals On Popular Drones Winter 2018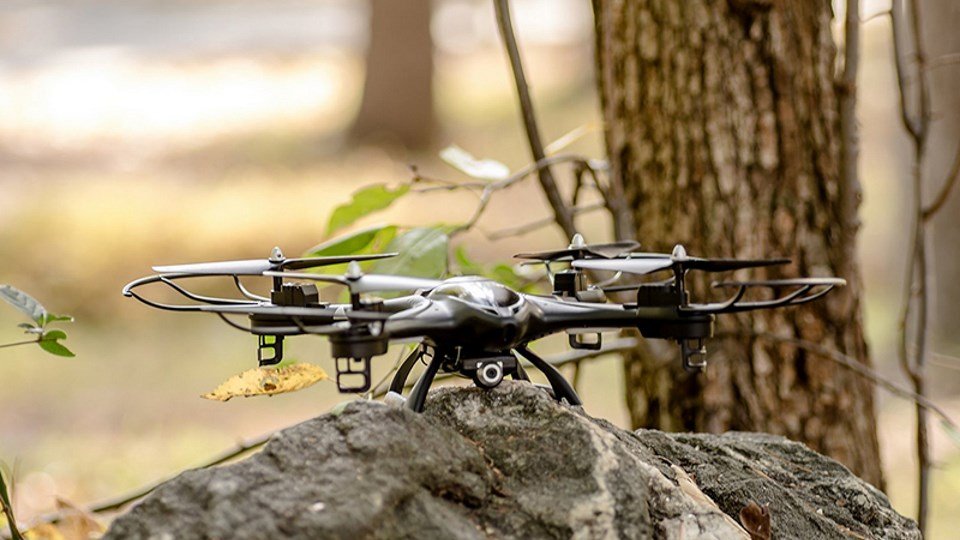 This month, Holy Stone decided to go on special drone deals. Several of its popular drones including the Ophelia and its alpine white version had their price tag slashed by hundreds. If you have been looking to shop one of the Holy Stone best and popular drones for a while. This is a great opportunity to grab before the price tags go up again. Holy Stone is a Chinese-based drone manufacturer that is well known for its superior quality and customer service.
All the drones that you are going to find here are on a special drone deal from Holy Stone. For a limited time only, several of their popular drones can be bought for a hundred dollars off. Plus, they do make great Christmas gifts, even birthday presents. No matter what type of drones you are going to find on the Holy Stone's special drone deals. They are all crafted with great quality and made specifically for beginners who want to have an easy time learning how to fly. Without further ado, let's reveal the Holy Stone's special drone deals!
Holy Stone Drone Special Deals
HS700 Ophelia
The HS700 Ophelia is a recently released drone that quickly became popular among beginners and recreational drone pilots. Thanks to multitude of beginner-friendly features and built-in GPS module. This large bird encompasses incredible stability, ease of controls and most importantly, the ability to fly intelligently. Because of the built-in GPS mode, the Ophelia introduces series of intelligent flight modes.
The intelligent flight modes consist set of modes that allow you the flexibility to command the drone without the need for second flight operation. Which means you can tell the drone to follow you anywhere you go. Making it the ultimate tool for the solo journey and the like as well set of flight modes such as Orbit mode, Waypoint Mode and more. Performance-wise, the Ophelia carries a flight time of 20 minutes.
Making it one of the best action camera drones to choose for beginners. The HS700 Ophelia is normally priced at $399, but on a special deal, you can get it just for only $299. Save 5% off with the coupon and you grab it for $285. With how much you save from its special drone deal, I would say it is a real steal. Considered the qualities that the Ophelia brings to the table and how feature-packed it is. It is the ultimate starter action camera drone for the beginners and kids.
Amazon (Original): Check Price
Amazon (Alpine White): Check Price
Related Article: 10 Important Tips That Drone Photographers Should Know
back to menu ↑
HS100G
Another quality camera drone that is on special drone deal right now is the HS100G. This camera drone is equipped with optimized 1080P HD camera which is a step up from its predecessor. For those beginners who are looking to shop a professional and quality camera drone to begin with. The HS100G meets these criteria thanks to optimized camera which enhances the quality of images and videos that is transmitted to your smartphones.
Having smooth footage of aerial views in real-time is essential for the best flight experience. And the HS100G makes it possible thanks to its feature. Additionally, it comes with a built-in GPS module that ensures stability and smooth flight controls. Because it uses a GPS module, it introduces intelligent flight modes that give you the option to let the drone fly autonomously.
That being said, the HS100G can be bought just for only $259, which is $100 off its original price tag. If you wish to save it further, you can select the coupon during the checkout and save another $15 off. Which will bring your total cost to just $245? At its price tag, it is a real steal with its optimized camera quality, intelligent flight modes, amazing battery life, and decent remote control distance. It is just too good to pass.
Amazon (HS100G): Check Price
Amazon (HS100): Check Price
Related Article: Top 12 Best Foldable Drones for Beginners: The Ultimate Guide
back to menu ↑
H230 Mercury
Are you that type of person who enjoys racing the drones? Perhaps you have thrill for speed. Fortunately, Holy Stone marked one of its popular racing drone for special sale. Because they are running the special drone deals for a limited time only, it won't be that long before the price tag goes up. Here's why this racing drone is so good for beginners and kids.
The HS230 Mercury racing drone is one of the most responsive and fast quadcopters at the entry-level. It uses a 5.8GHz frequency that ensures a smooth and responsive video from the camera to the HUD screen on the remote controller. Which means the video you will see is done in near-instantaneous real-time. Instead of using your smartphones or tablets to connect to the drone's camera. The transmitter already has a built-in video screen that lets you see it.
Not only it is nice that you don't need to add more weight to the transmitter. It is both incredibly reliable and stable. While the HS230 Mercury racing drone is catered toward beginners and entry-level drone pilots. It doesn't have an altitude hold function. As to clarify why it doesn't have that feature, it is especially important because this drone is built for racing is to have complete manual control over it. On the side note, the HS230 Mercury racing drone is a quality quadcopter for beginners and kids.
Amazon: Check Price
Related Article: How to Become Part 107 Certified Drone Pilots: Guide for Beginners
back to menu ↑
HS160 Shadow
One of the most popular foldable drone is the HS160 Shadow. Believe it or not, this foldable drone was launched last year and quickly became one of the beginners' favorite quadcopter. It is portable, lightweight and super easy to fly. Even that a beginner with no prior flying experience will have an easy time flying the drone right out of the box. Not to mention that the HS160 Shadow foldable drone makes an amazing gift for Christmas and birthday too!
This foldable drone uses a modularized battery which gives it around 8 minutes of flight time. For some remote pilots, it might not be enough. So I recommend that you should purchase additional batteries at least two to four more. The HS160 Shadow doesn't come with built-in GPS mode, but it is incredibly stable and easy enough to fly thanks to built-in altitude hold. It features a barometer which detects changes in the air pressure and adjusts accordingly.
Its body dimensions are small enough to fit inside your pocket. From the plain sight, it looks like a smartphone that adds style points. For a limited time only, Holy Stone is selling HS160 Shadow at a value of $89.99. Which is $40 off its original price? Plus, the package comes with a bonus battery. So, in the end, you will be able to fly the drone for up to 16 minutes. I think it is a real steal at its price value that Holy Stone is selling right now. Be sure to check out the red edition too.
Amazon (Original): Check Price
Amazon (Red Edition): Check Price
Related Article: 6 Ways You Can Make Money Flying Your Drones
back to menu ↑
HS200D
Finally, the Holy Stone HS200D is one of the best special drone deals. This is a FPV racing drone available to beginners and kids at entry-level. Featuring an aerodynamic design that reduces the air drag and maximizing the air flow as much as possible. Plus, the HS200D comes with a smooth gradual speed mode featuring four different levels. This little jet red bird is packed with incredible stability and speed.
Not only the HS200D is nimble, agile and lightweight. It is also a features-packed quadcopter. Thanks to a multitude of beginner-friendly features such as altitude hold, 360-degree flip, headless mode and of course, speed mode. While these features are self-explanatory, you will have a set of stunts in your arsenals. If there are bystanders or you have an audience watching you piloting the drone. This is the perfect opportunity to woo them and capture their attention.
For a limited time only, you can grab the HS200D at its special drone deal for just $109. Which you will save over $100 off its original price tag. At the special drone deal that HS200D is going right now. I would say it is a total steal if you truly want to have a high-quality racing drone for beginners. So, hurry before these limited-time special drone deals expire. You can check out the HS200D and its predecessor prices below:
Amazon (H200D): Check Price
Amazon (HS200): Check Price