Drones don't always have to be all about flying for fun. You can learn a lot from drones such as programming its flight path code and tweaking its modules. If you're majoring in STEM or an adult interested in learning how to code, then you have come to the right place. Because in this guide, I'm going to share the top 5 best educational drones for students, beginners, and kids.
The drones are becoming very popular given how useful they are in a wide area of professions like agriculture, law enforcement, and business. So, what exactly are educational drones? They're the same as other drones you normally would see on the consumer market. But, they come with extra features that give you the ability to code new flight paths and tweak its setting. These drones are incredibly useful for learning how computers work as well as understanding the functions of coding.
Many educational institutions are starting to introduce this type of drones in the classroom to teach students. They're simple, easy, affordable, and of course, very fun to play around with. But, these top 5 best educational drones aren't limited to STEM majors only, beginners and adults can also learn how to code themselves. Thankfully, these educational drones make the learning process of programming easy enough for beginners. So, stick with us to find out the top 5 best educational drones for beginners.
Why Drones Are Important for STEM Learning?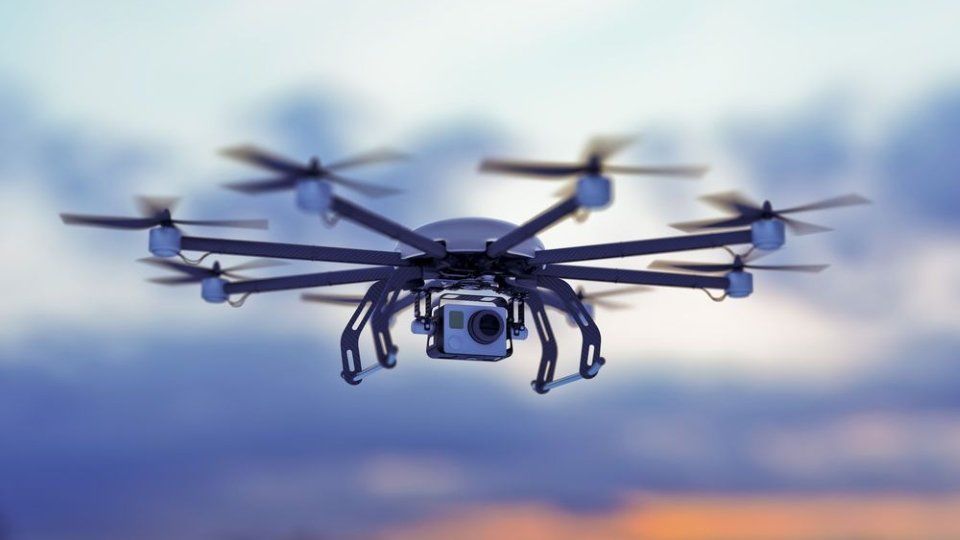 With the technology evolving at a rapid pace, STEM is increasingly becoming important in our world. Police officers, construction workers, marketers, and more all use drones for many different purposes. It's one of the main reasons why so many parents encourage their kids to study in STEM. Often of the time students who studied in STEM ended up switching to a different major or stopped pursuing it altogether. Which widens the knowledge gap in the STEM fields.
Introducing the drones can be both a fun and educational way to get your kids to stop playing video games and learn how robotics work. Flying drones can be a very enjoyable experience to keep your kids busy. It allows them to learn how the drones work by cracking inside and study the electronic parts. Many professional drone pilots like me use drones for everyday works such as aerial photography, marketing, and inspecting buildings for damage.
And it's no exception that the drones are only going to become more and more popular. According to the Federal Aviation Administration who recently released an Aerospace Forecast that the number of hobbyist drones will grow to 2.4 million by 2022. Plus, the data shows that STEM degree holders tend to have a higher income than those who are non-STEM degree holder, even in non-STEM careers.
Top 5 Best Educational Drones
1. DJI Spark
DJI Spark is one of the top 5 best educational drones for students and beginners. It has a body dimension that is around the size of your palm hand. In addition to that, the DJI Spark is incredibly compact and portable which makes it easy enough to take anywhere you go around the world. It also comes with a 12MP camera that delivers quality images at 4K resolution setting, making it one of the best educational drone for beginners.
Plus, the DJI Spark is equipped with obstacle avoidance detection systems. So that you can study, learn, and understand how the drones detect objects and improve its flight safety functions. However, if you need to break from coding or learning how these drones work. The DJI Spark can easily capture beautiful aerial shots thanks to its high-quality camera. Share these special moments with your friends and families.
back to menu ↑
2. Robolink CoDrone Pro
If you're looking for a lightweight drone that is heavy in technology. Meet the Robolink CoDrone Pro quadcopter that only weights 40 grams. This is one of the most popular drones that offers free online tutorials to teach you how to program and code flight paths as well as other aerial movements. Not only you get the chance to learn how drones work, but you can also enjoy flying them while you are studying these quadcopters.
The Robolink CoDrone Pro is a great quadcopter that will teach you fundamental topics like conditionals, loops, and variables that shows you how to fly the drone. Best of all, you can learn how to code at your own pace. This means you have all the time to yourself as you watch yourself bringing your drone to life. CoDrone does a good job of making this drone fun, relatable, and easy to program that is beneficial to your skill.
back to menu ↑
3. Makeblock Starter Robot Kit
Another drone that we think is worthy enough to be in the top 5 best educational drones is the Makeblock Starter Robot Kit. This drone is the perfect choice for beginners who is into robotics, electronics, and coding. Unlike other drones in this guide, the Makeblock drone is a two in one robot starter kit. This means you can easily assemble either two types of robots of your choice: Tank or Three-Wheeled Car.
Thanks to the easy and simplified learning process, you can build this robot with drag and drop programming that helps you learn how to code and have fun. Plus, this robot doesn't require any soldering at all. All of these controls and electronics are already wired which makes it easy enough to assemble and control. Finally, the Makeblock Starter Robot Kit comes with a powerful battery that gives around 30 minutes of operating time.
back to menu ↑
4. DJI Ryze Tello
Introducing the DJI Ryze Tello, the world smartest, portable and compact drone for students and beginners. It's the perfect little drone that is so fun to fly around and teaches users like you how to code. Plus, if you have one of these best VR headsets for drones, you can pilot the DJI Tello quadcopter to experience a complete and immersive first-person view. One major advantage that the Tello drone has over other quadcopters is the fact that it has two built-in antennas that make real-time video transmission stable and smooth.
In addition to that, it comes with a powerful battery that gives around 13 minutes of flight time. Students and beginners will also love this drone because it comes with many cool features like palm launch, toss launch, and the ability to do a 360-degree flip in 8 different directions. Not to forget to mention that the DJI Ryze Tello drone is equipped with a high-quality camera that captures beautiful aerial shots from the skies.
back to menu ↑
5. Eachine E58
Finally, the Eachine E58 drone is one of another great quadcopter that is worth getting for STEM learning. It doesn't come with any coding capabilities however, we think the Eachine E58 brings a lot of new things that other drones don't have to offer. Such as foldability feature, aerofoil technology, and replaceable parts that is what makes the drone highly valued. This foldable drone is one of the most popular drones among beginners and students.
Mainly because it is one of the best DJI Mavic Pro clones under $100 for beginners. But, it is portable, compact, and small enough to be carried inside your travel case. Plus, it comes with a 2MP camera that can capture aerial shots at 720P HD settings. One main advantage that the Eachine E58 foldable drone has over other quadcopters is how easy it is to repair. With this kind of knowledge, you could create one of the best professional-grade camera drones that are easy to repair, even beginners can do it themselves!
Drone Guides, Tips & Recommendations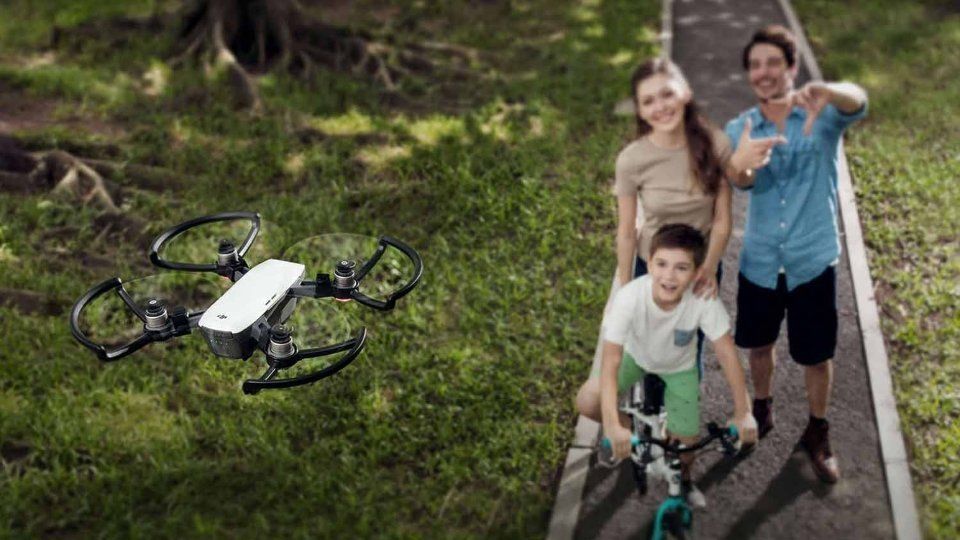 We think you will find our top 5 best educational drones for students and beginners helpful. They aren't that expensive and pretty much consists of things that you need to learn how to program, study, and create new ideas. If you're interested in learning how to make a drone that flies safer, you probably will be interested in checking out the DJI Spark drone since it is equipped with obstacle detection systems.
On the other hand, if you want to make a smart drone that is packed with a lot of features. Then the Ryze Tello drone will be a great choice. Ultimately, it depends on what kind of drone is best suited for you. If you just want to go ahead straight away to learn how to code and program. The CoDrone Pro and Ryze Tello are both drones you need to check out for your STEM-related subjects.
Before I conclude the top 5 best educational drones for beginners, I have a few drones flying tips to share with you. Be sure to check them out:
If you have any questions regarding these educational drones or in general. Please feel free to drop a comment in the comments section below. We are looking forward to starting a conversation with you. Happy flying and fly smart!