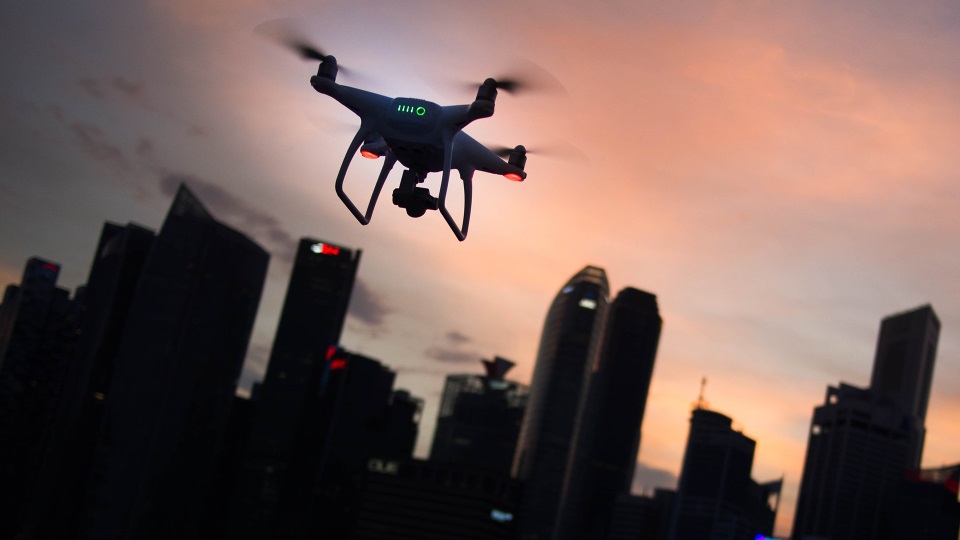 It appears that DJI is making a move towards releasing their first-ever FPV racing drone. According to recent FCC filing spotted by DroneDJ, three products was filed under: "DJI FPV Air Unit," "DJI FPV Remote Controller," and "DJI FPV Goggles." These three products were registered with the government agency.
DJI has put its feet in the FPV drones market in the past. However, they seem to be serious about making the move to further tighten their grip on the drones consumer market. Potentially putting up for a showdown among competitors like Hubsan and UVify who are well-known for selling popular racing drones.
In 2017, DJI launched a PlayStation VR-sized headset called DJI Goggles that works with several drones. However, it is a clunky solution as far as the top Chinese drone industry ever went. Although, an FPV air unit with dedicated goggles and remote controller sounds a lot like a quadcopter built for racing only. It will be a very high maneuverable quadcopter with powerful propulsion and strong performance.
This only makes sense that DJI is the world-class leading drone industry and already put up the competition with GoPro, 3D Robotics and Parrot (They recently halted production of mini-drones to focus solely on Anafi drones and its next-generation quadcopters). But DJI lacks something that doesn't tailor toward the growing market for racing drones — which is largely made of custom-built drone off the shelf.
Not just only that the drone racing competitions and leagues are popping up all around the world. But, there is a massive demand for the best camera quality in these FPV drones. Skilled FPV drone pilots are putting their expertise from going viral to shooting Formula Drift to making Kohl's commercials. Designing such a product that makes it easy to tap into this trend makes sense. Especially with DJI's strong experience in drones and small cameras capable of producing high-quality footage.
But, there is one thing you should keep it in mind that FPV drones typically are likely to crash more often compared to camera drones. They move fast and can be challenging to control due to no assist from GPS / GLONASS module. However, there is a big reason why these FPV drones tend to be bought off the shelf and custom-built since they are easier to replace. When it comes to compensating for a new DJI FPV racing drone is something that needs to be looked after once it comes out.
The new DJI FPV racing drone could be well the next candidate for release. Last time DJI released a major consumer drone was in 2018 and that was Mavic 2 drone. Ever since speculation has been going on about the possibility of DJI Spark 2 and even Inspire 3 drone that is in the developmental phase. Seems like DJI has several big plans ahead of the upcoming year and in 2020. What do you think of the new FPV racing drone that DJI is working on? Share your views and thoughts with us by commenting below.