DJI recently released a brand new drone that is ground-based called Robomaster S1. This is the latest drone that indicates a growing interest into the educational market sector. Despite the possibility that DJI might not have any major consumer drones out by end of 2019. Mainly because of the regulation that requires major drone industries such as DJI to install AirSense feature for improved safe flight systems.
If you are looking for something wildly different from popular drones such as Mavic 2 Pro or HS700 Ophelia. The new DJI Robomaster S1 Tank is the perfect choice for beginners to experienced remote pilots. In this guide, you will get everything you need to know about the DJI's latest gadget that everyone has been talking about.
Although, you should keep it in your mind that the new DJI Robomaster S1 Tank is built and designed mainly for educational purpose. It is still incredible flexible enough to act as toy for everyone who wants to simply enjoy piloting the drone on terrain. Stick with us to find out more information about the DJI Robomaster S1 drone.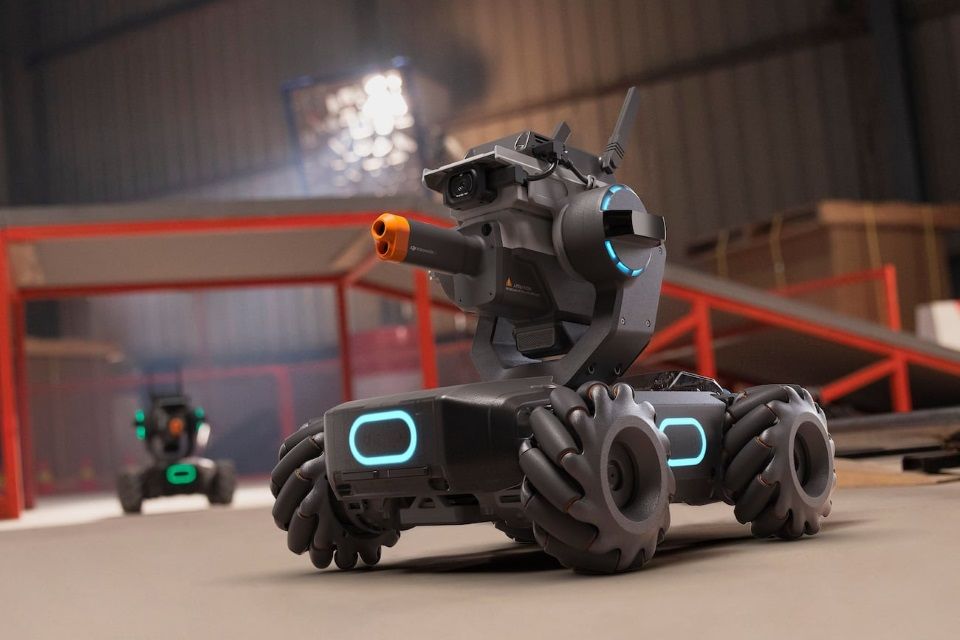 All-Terrain Wheels
One of the major feature that DJI Robomaster S1 Tank brings to the table is Mecanum Wheels. It is uniquely designed with rigid structure that focuses on providing the drone flexibility and mobility over various landscape. Thanks to its design, the drone can easily transfer forward, backward, diagonally and even sideways. The Mecanum Wheels gives DJI Robomaster S1 Tank the freedom and independent to pilot regardless of obstacles it might face.
Programmable Code
If you are majoring in STEM, you will gain significant advantage in learning how to code with this robot tank. The DJI Robomaster S1 drone features programmable code in Python language. You can develop your own code and customize how you would like the robot tank to execute actions. This is a great way if you want to advance your skills, at the same time teaching the robot tank new tricks. Combined with its self AI-learning machine, the DJI Robomaster S1 drone can perform these functions autonomously.
Plenty of Ways to Customize
There are so many ways you can customize the new DJI Robomaster S1 drone. That being said, there are more than 46 ways to build and customize the robot. Which opens up to a whole new world of possibilities to customize the drone and unlock additional features. This is the perfect way to become creative and learn in an exciting way that expands your capabilities as well the robot tank themselves. Furthermore, there are at least 6 PWM ports that allows you to add customized accessories for additional features.
Autonomous Driving System
Another thing you should also know about the DJI Robomaster S1 Tank is that it features integrated AI learning system. It automatically learns by itself using vision markers and sensors to navigate around. Furthermore, this function allows you to write and program codes that enable the drone to perform certain and advanced tasks. Likewise, it will benefit students who are majoring in STEM. Adults and non-STEM students also will have the opportunity to learn the principle of mathematics and understand the fundamentals of programmable AI.
Various Methods to Command the Robomaster S1 Tank
There are plenty of ways you can control it. If you are an experienced gamer, the controls will come to you completely natural. Since it can be controlled via a gamepad controller. In addition to that, there are plenty of other controllers that you can pilot the robot tank. These following devices you can use: your smartphone, tablet, laptop and even gyroscope-based sensor — which is a feature that you can control the robot tank via orientation of your smartphone.
Should You Buy DJI Robomaster S1 Tank?
Whether you are looking for a new drone to play around or to learn how to program. The new DJI Robomaster S1 Tank comes at a hefty price tag of just under $600. A more popular and affordable alternative options would be either DJI Tello or Robolink Codrone.
While it obviously don't have any aerial capabilities. It is an incredible piece of gadget that features flexible modules like cannon, camera, autonomous driving system, and of course, programmable code. This is a gadget that is packed with ton of juicy features designed for everyone who wants to learn and master coding and other technical skills.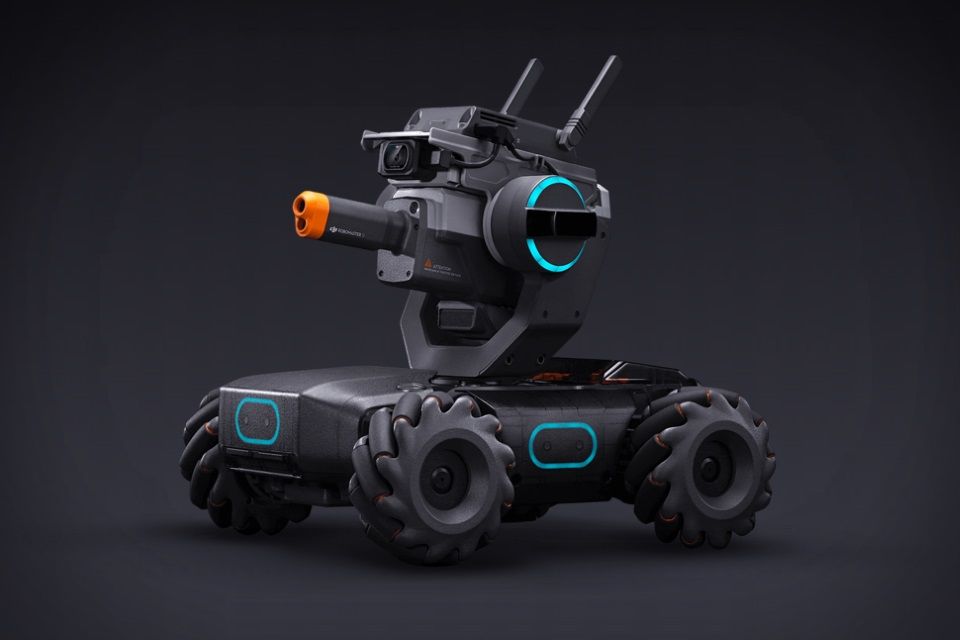 However, if you prefer to fly drones instead of being stuck on ground all the times. You can check out our buyer's guide about the top 10 best drones under $500 that will feature similarly to what the DJI Robomaster S1 Tank provides. Alternatively, you can check out other popular drones sold by DJI such as Spark and Mavic Air.
What do you think of new DJI Robomaster S1 Tank? Share your views with us about it by commenting in the comments section below. Stay tuned for more updated on the latest drones and gadgets that is evolving the consumer market.