This is a buyer's guide intended for first-time drone pilots who plans on buying a travel drone and wants to learn more:
What a travel drone is all about
Important factors & features to consider when buying a travel drone
Best travel drones to buy
What Is A Travel Drone?
A travel drone usually is a compact and portable quadcopter that fills in the purpose to be carried around with anywhere you go easily. These travel drones most of the time features foldable motor arms that takes up less space and is incredible lightweight.
Furthermore, they are packed with professional cameras like the one mounted on Mavic 2 Pro that is designed to beautifully capture aerial stills and videos at high video quality. It is perfect choice for capturing footage of real estate properties, landscapes, and of course surfing contests.
They are not to be confused with foldable drones sold under $200 and drones under $300 as they do not meet the criteria of a travel drone. To learn more about different types of camera drones, check out our action camera drones, HD camera drones, and professional camera drones.
Top 3 Best Travel Drones for Sale (RTF)
The follow three best travel drones that are Ready to Fly (RTF), which means you can fly them right out of the box.
Other Great Travel Drones to Check Out
First Time Travel Drone User? Read This Guide!
If you are entirely new to drone flying and taking your favorite quadcopter with you abroad or to a different state. Then you should definitely start out with an inexpensive travel drone.
Buying a travel drone is important because it will teach you a lot about how to travel with it abroad. Not just only that, you will learn how to become comfortable and gain experience over the time. Plus, you don't lose that much time and money while you are learning how to fly a travel drone.
No matter how smart these camera drones are, you will make mistakes if you are not careful.
So, it is better if you learn how to fly on an inexpensive travel drones, right? Even though most of these travel drones are equipped with beginner modes, I highly encourage you to practice flying at least few hours a week or so. Until you are comfortable with the flight controls and fully grasps the basics of intelligent modes.
The DJI Spark is one of the top choice among new travel drone users today, rivaling with the DJI Mavic Air.
This mini-sized quadcopter is a compact and portable drone packed with incredible 12MP camera mounted on a 2-axis mechanical gimbal systems. It is durable and comes with intelligent flight modes that enhances your traveling experience by immersing yourself into skies.
Here is how it looks when you are capturing aerial footage with DJI Spark.
Read our in-depth review about DJI Spark.
Why People Travel With Their Drones?
Because it is so fun to do it! There are a lot of awesome opportunities to capture photographs and create aerial videos with these travel drones.
Plus, if you have the desire to uncover secret places or just need to expand your view. You simply can take a travel drone and command up miles away to get good aerial shots.
Check out some of the best aerial shots taken by these travel drones!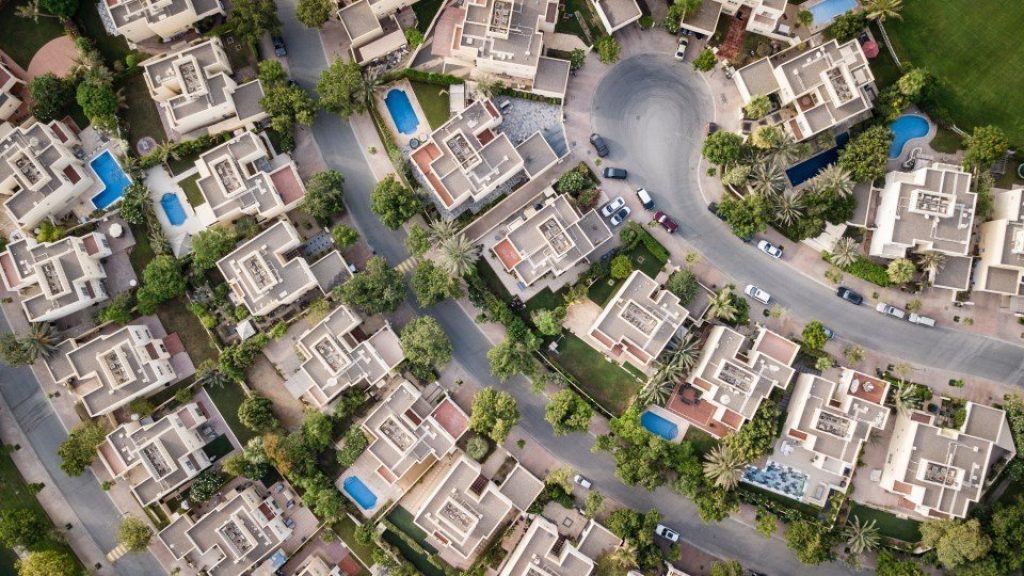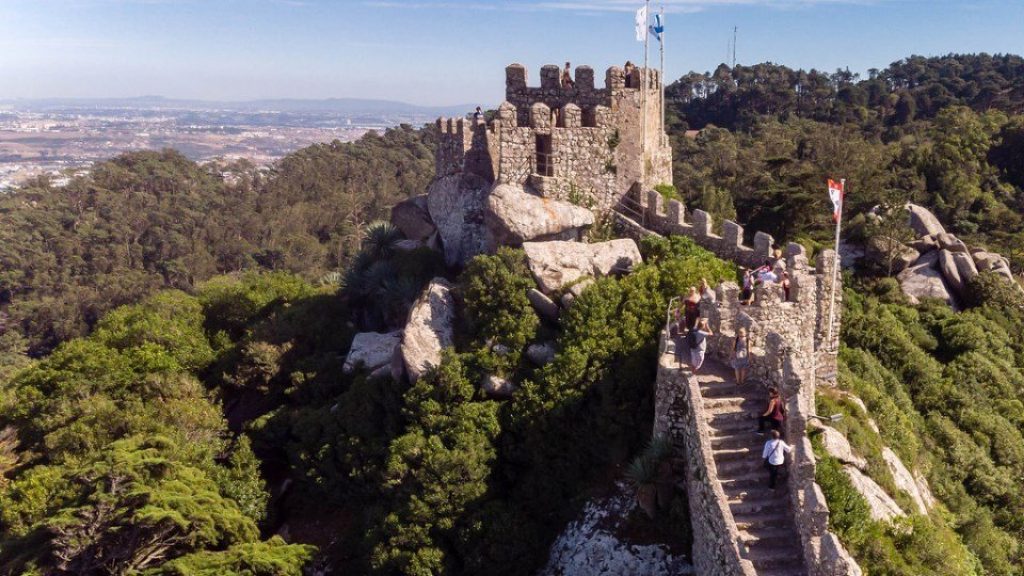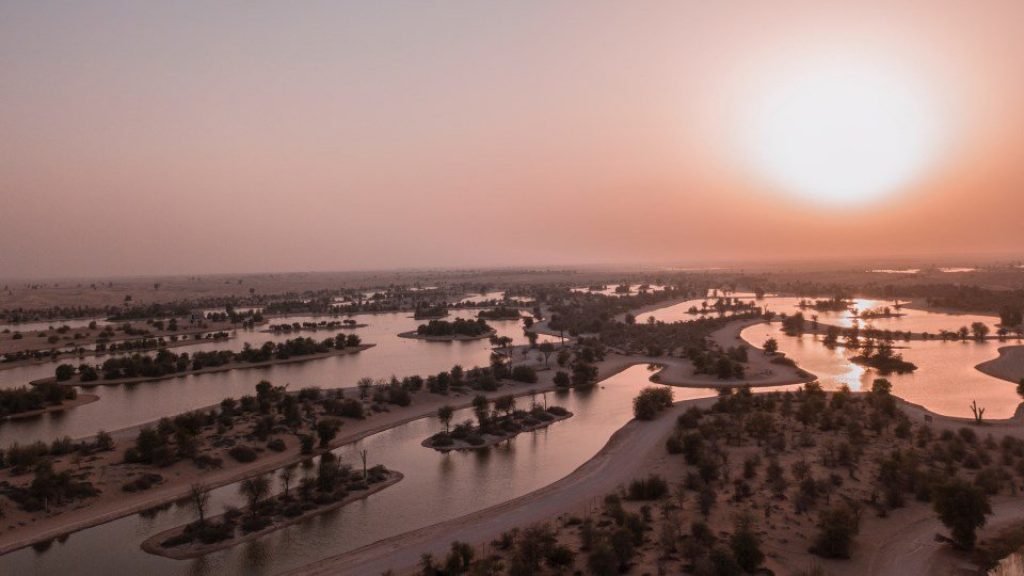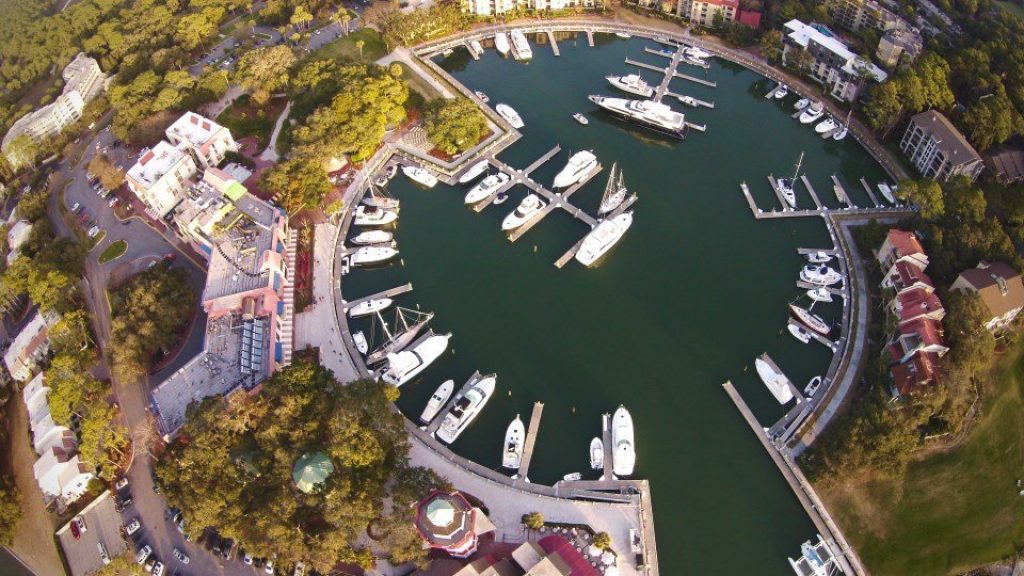 Drones Groups for Beginners, Travelers and Hobbyists
There are plenty of awesome drone groups to join on Facebook to forums. Few of them that I am actually a member of. Some of them I have heard of but lurking in the shadows. I recommend that you check them out first, then decide which one you want to stick with. At least two to three different groups should be good enough but that's up to you.
What to Expect Inside A Travel Drone?
It depends on what type of package you choose to buy. If you decided to buy the "Fly More Combo" kit, then you should expect to get at least two bonus batteries, a car charger, battery charger hub, extra propellers, a travel case, a remote controller, a drone, cables for remote controller, and of course an user manual.
Certain drones such as the Mavic 2 will come with a gimbal clamp and cover since their camera is floppy and is needed to provide additional layer of protection. Other than that, these are what you should expect to get from opening the packages.
Budgeting For a Travel Drone
You can buy a good travel drone for less than $300, but a true and professional-grade quadcopter will cost a lot more.
If you are on a tight budget or just want to test out the water. Then you can purchase a ready-to-fly travel drone like the Spark drone or Mavic Air. Both are great quality travel drones that doesn't cost too much money and comes with a lot of awesome features. They also have incredible reliable remote controller and quality camera that will transforms the stills into masterpiece that can be sold for money.
To capture beautiful aerial shots and to make potential clients, you definitely need to buy a professional-grade camera drones that is specialized with 3-axis gimbal camera systems and an incredible powerful camera with 20MP and 1-inch sensor such as the Mavic 2 and Phantom 4 Pro. You will learn a lot more about ins and outs with these smart drones as well plenty of opportunities to enhance your experience.
Budgeting for a travel drone? You need to set aside approximately $2,000 to assemble a complete travel drone setup including additional batteries, camera filters, landing legs, and more. For a complete guide, please read our best budget article. You will find out all the popular accessories and gears to go with your drone.
Factors to Consider When Buying A Travel Drone
There are several factors that you need to consider when buying a travel drones. Not all of them are created equally as some of them are suitable for beginners, while top-end models are geared toward professionals and delivers better image quality. Check out the factors that you need to know before you buy a travel drones:
Speed & Power
This is an important factor that helps the travel drones mitigate against wind speed. A drone packed with strong flying speed can easily handle light to moderate wind without an issue. Small or weak drones usually don't handle the wind well, hence their controls is much more limiting than prosumer drones. Today, the most fastest flying prosumer drone exceeds a maximum flight speed of 45 miles per hour.
Lift Power
Another important factor is the Lift Power. Travel drones that are outfitted with powerful motors and efficient propellers generates high lift power that provides you the ability to perform sharp corners and accelerate faster. Some popular travel drones are equipped with aerodynamically blades that is quieter and performs better than straight-angled propellers.
Maneuverability
The maneuverability is an important key characteristic of any drone, regardless it is a travel drone or not. This isn't something that you can quantify that easily:
Control Response Time (Function of the remote controller and flight controller)
Flight Stability (Flight controller and flight control software)
Smooth & Predictable Banking(Flight control software)
Lift Power (Motors, ESCs, Props)
Generally, the more expensive the drones are, the quality of these characteristics will improve.
Durability
This depends on two factors: size of the aircraft and type of material it is crafted with. The smaller the aircraft is, the more durable it is. Another factor is the type of material. If it is made of ABS plastic, it will be less durable than a drone that is crafted with alloy metal like the Mavic 2.
Flight Time
When it comes to traveling around the world with your drone. You will need to have a quadcopter that has reliable flight time to support its tremendous aerial range. Most of the travel drones has a maximum flight time of 25 minutes. The longer you can fly the drone, the better it is.
FPV Goggles & Gear
Flying the travel drones in First Person View (FPV) is completely optional.
But they can provide you with new type of flying experience you never felt like. The FPV headsets makes it really exciting to capture new aerial shots and can remotely command the camera that acts like an "eye" for you. The video is then transmit to the FPV headset screen in real-time delivering you quality flight experience.
It doesn't take a lot to set up FPV mode, but you can choose the follow VR goggles that works with these travel drones:
Replacement Parts
If you are going to travel around the world with your drones. You will need to buy some replacement parts such as propellers, clamp, and such.
Because you will never know if you accidentally chipped away one of your drone's propeller only to find out that it can't fly. Then you have to wait for seven days just to get another set of propellers.
So, while other parts are generally harder to replace, the propellers are the one that you should be having at least extras. For me, I usually bring at least four propellers with me anywhere I go. A full propeller set will allow me to easily replace all the propellers if they all happen to get damaged at the same time.
Also you need to buy extra batteries at least four extra batteries since the travel cases supports up to five batteries.
Warranty
Like every other type of drones, the warranties are covered on the drone and its components. It only covers defects. If you encounter defects during your flight missions, you will have to submit a flight report to the manufacturer which they will assess it and repair the drone. During the warranty period, all the repairs done on your drone are free at no additional charge.
Where to Buy Parts & Accessories
Amazon.com: Worth checking it out for low price and free shipping too.
GearBest.com: Good selection of drone parts, most popular with DJI drones.
Still Stuck With Buying A Travel Drone?
If you are still not sure which travel drone you should buy, I encourage you to check out the Mavic 2. Perhaps my 13 reasons why you should buy Mavic 2 drone will convince you to get your very own travel quadcopter. A travel drone can be quite an expensive luxury to have since they are amazing at capture photos from the skies.
You even can make money flying them and sell the footage to clients for their projects. The pay rate usually varies, but they do pay pretty well. That being said, if you plan to travel around the world. You might want to check out the Mavic 2 drone and see if it is an option for you since it comes with 20MP camera mounted on a 3-axis gimbal systems.
Not to mention that they are one of the most features-packed quadcopter with load of cinematic shots and a full 360-degree obstacle avoidance sensors for a complete and safe flying experience. Feel free to check out our ultimate drone guides and tips if you want to learn more about other drones too!