Another popular DJI Mavic Air clone has finally arrived. Meet the JJRC Grus H71 foldable camera drone. This quadcopter is designed and manufactured by JJRC, a well-known drone industry that has gained popularity for some of its best drones such as the JJRC X6 Circus and H68G Bellwether. However, today we are focusing on their brand new foldable camera drone that is available for purchase to beginners and first time.
If you are an avid fan of the popular DJI Mavic Air drone but simply want to try out flying the drones first so that you can learn the basics first. It is a good reason why you should do that first before you shop for one of these expensive professional-grade camera drones. Like many of these best drones that look like DJI Mavic Air clones, the JJRC Grus H71 camera quadcopter is a good alternative option to try out before you splurge on high-end models such as the Mavic 2 or Phantom 4.
Inside The Box: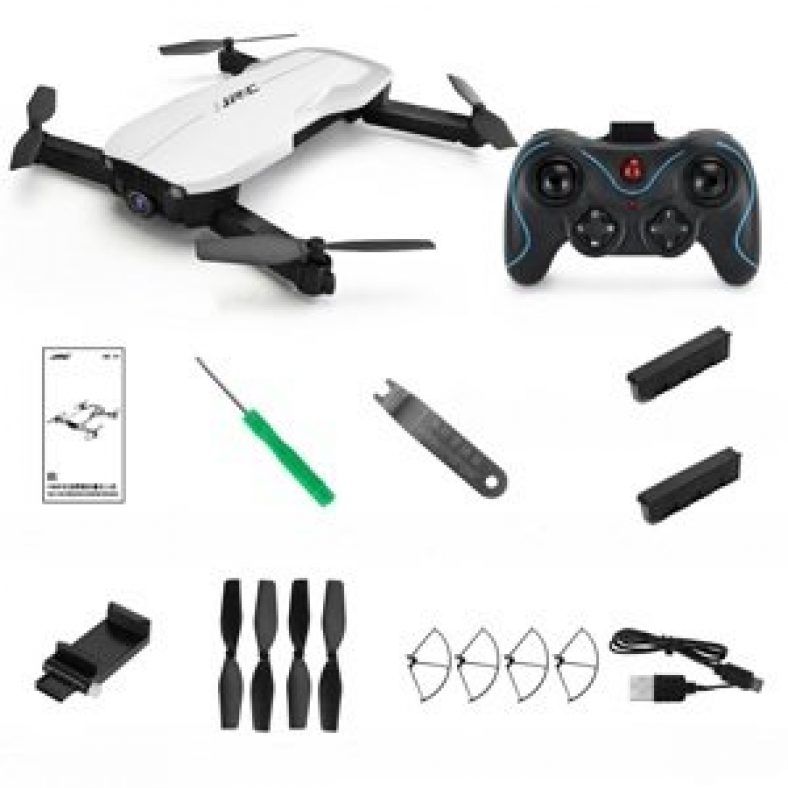 When it comes to shopping for the best camera drones, you want to know what is included in the box. Like many other drones, JJRC Grus H71 is a ready-to-fly camera drone. Which means it comes with a half-charged battery that you can insert into the drone and start flying. However, we recommend charging the batteries to full. Mainly because a full-charged battery delivers better performance for an ultimate flying experience compared to a half-charged battery. In addition to that, we also advise mounting the propeller guards to ensure maximum protection. These guards will not have any significant impact on the drone's performance and are highly recommended doing for beginners and experienced alike. Below are the following accessories that you should get upon receiving the package:
Package Content:
JJRC Grus H71 Foldable Camera Drone
Remote Controller
Batteries (2 Pieces)
Propeller Set
Propeller Guards
USB Charger
Mount Holder
Screwdriver
Propeller Spanner
User Manual
JJRC Grus H71 Specifications: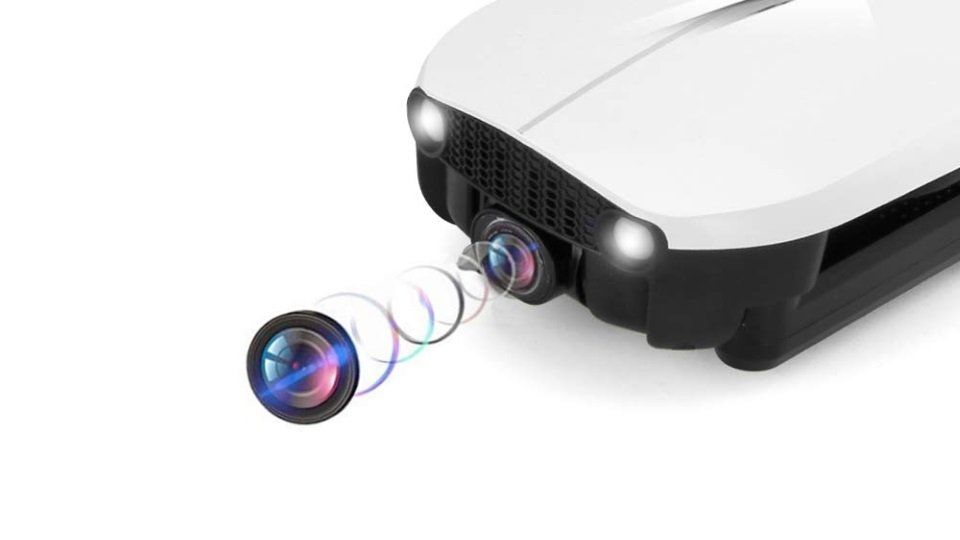 The JJRC Grus H71 foldable camera drone has a good specifications set-up. Although, it is lacking a GPS / GLONASS module which hinders its aerial capabilities. One of the main selling points is that the drone has an affordable price tag. If you don't need fancy features that GPS / GLONASS has to offer, then this foldable camera drone would be a good fit. However, if you do prefer drones with GPS module, we recommend checking out these drones under $300 and drones under $500.
The fact that JJRC Grus H71 camera drone is incredibly affordable, yet it has good specifications. Which means it is high-quality designed mainly for beginners that enriches their flight experience. In addition to that, beginners will be able to fully enjoy the specifications that this drone has in the store such as good flight time and impressive remote control distance at the price of being an entry-level camera quadcopter.
Built-in 1080P HD Camera.
Remote Control Distance up to 200 meters.
Maximum Flight Time up to 12 minutes per battery charge.
Integrated Optical Flow Position for precise and stability flight controls.
Barometric Altitude Hold for smooth hovering.
Designed with thick ABS plastic for great durability and improved resistance against impact.
JJRC Grus H71 Features: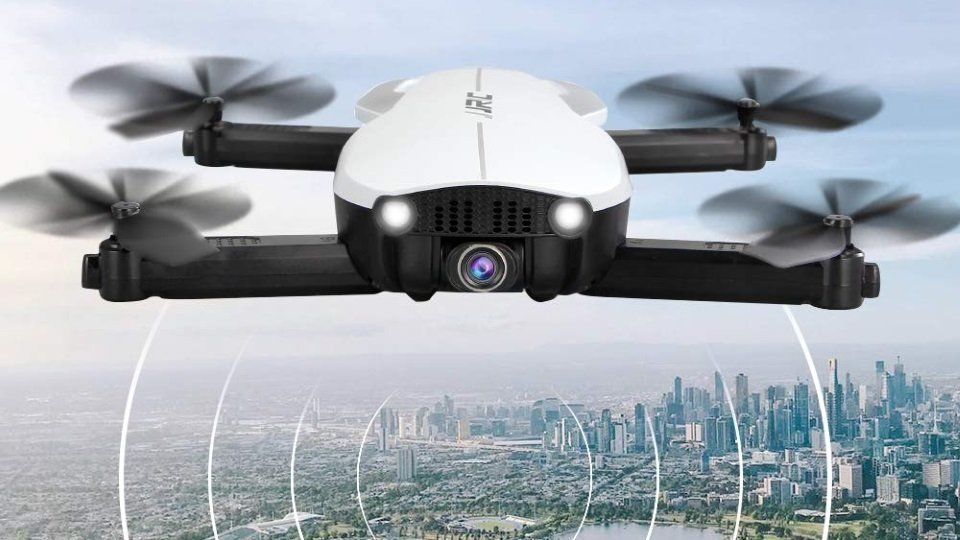 Often of the time, people think that the smaller drone is, the fewer features it has. While this is usually true for pocket-sized drones and popular quadcopters under $50. The JJRC Grus H71 is not a drone to be reckoned with. This camera drone masterfully combined the use of beginner-friendly features and advanced functions to deliver awesome aerial capabilities. Which means beginners will be able to learn the basics of flight controls and hone their piloting skill that is integral to flying high-end models such as Mavic drone series. These are the features that JJRC Grus H71 have built-in:
Modularized Batteries for improved flight time and performance.
Integrated Altitude Hold Function.
360-degree flip mode.
Out of Range Alarm.
Low Power Alarm.
Follow Me Mode
Waypoint Mode
Automatic Takeoff / Landing
Foldable Motor Arms
Optical Flow Positioning
Customer Experience
With nearly 500 customer ratings in Amazon, the JJRC Grus H71 has an average rating of 3.8 out 5, with 69% of which are 4-5 star ratings. Most of the positive reviews mentioned the drone's durability. Some have flown it and bumped it into surfaces, yet it flies as it did fresh of the case. Speaking of the case, customers love how it is well built and positions the drone and its controller perfectly. For H71's price, it has excellent quality. They also love how it doesn't need to be assembled. All that is required are four AA batteries for the remote controller to function. Perhaps the issue some customers face is with the drone's app. The FPV on the phone doesn't always work. Other than that, the H71 is a great choice for beginner drone fliers.
Final Verdict
Overall, the JJRC Grus H71 has proven to be a great competitor entry-level camera drone for beginners. The specifications and features that this foldable drone brings to the table make the whole flight experience simpler and easier for beginners. Especially first-time users who have never flown a radio-controlled aircraft before. The remote controller that JJRC Grus H71 drone uses is quite straightforward and easy to learn.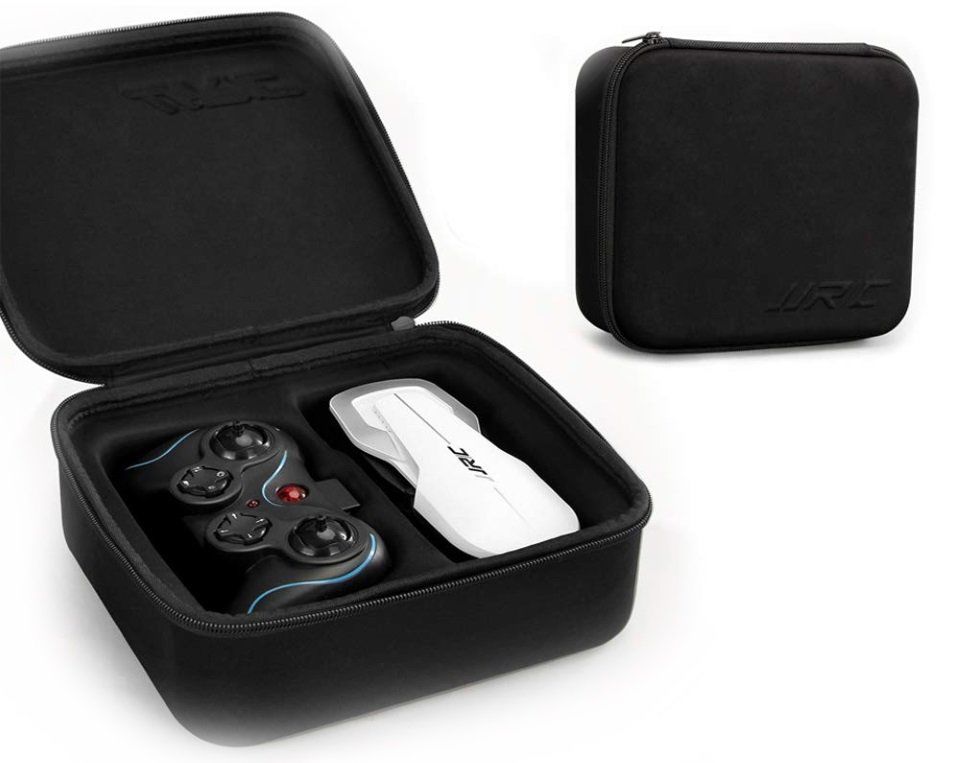 Finally, its affordable price tag makes it one of the perfect choices for beginners. With its appearance which closely resembles the popular DJI Mavic Air. It has a great potential to become one of the best entry-level camera drones with a total flight time of 24 minutes and a great remote control distance up to 200 meters. JJRC Grus H71 camera drone can be bought here for less than $150. If you are new to flying drones, feel free to head over to our ultimate guides & tips to learn everything about drones like how to fly safely and tips that all remote pilots should know. Happy flying and fly smart!

JJRC Grus H71: Best Entry-Level Foldable Camera Drone for Beginners