DJI Spark 2 Rumors, Features, Specifications, Price & Release Date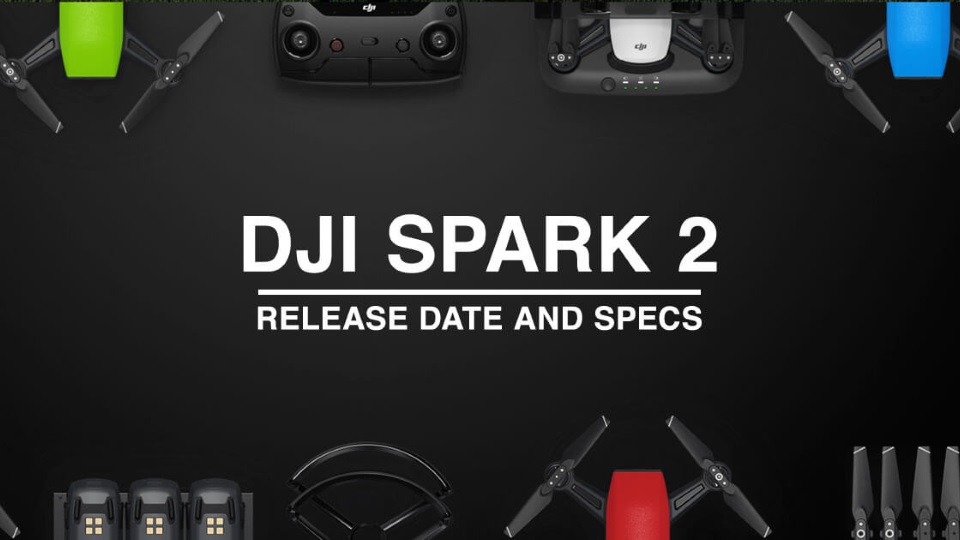 All the latest rumors about a new project that DJI is working on led to the cancellation of Phantom 5. And rumors that DJI stopped producing Phantom 4 with an upcoming product release that turned out to be Osmo Action camera. DJI still has a major consumer drone to be released yet. However, if you are anticipating a new drone, especially DJI Spark 2 drone, we have some good news for you.
The Chinese drone maker says that they are scheduled to release DJI Spark 2 drone. This new quadcopter is expected to come with new features and upgrades that mark improvements over its predecessor. Which was launched back in 2017? Originally, the DJI Spark 2 drone is supposed to be out on July 23rd, it has been postponed indefinitely.
DJI is well known for keeping their gadgets secret until the time is right to launch these products. Although, because DJI hasn't released any major consumer drone yet. It is likely that the new DJI Spark 2 drone will be coming by the end of 2019 before they can release big birds equipped with AirSense technology.
DJI Spark 2 Drone Rumors
The world class-leading drone industry has been keeping quiet when it comes to DJI Spark 2 drone. However, when you look at the current DJI Spark, there hasn't been much news. Aside from the firmware update back in 2017. The DJI Spark drone is a very popular and favorite among beginners due to its compact and portable size.
Especially it is very fun to fly around in sports mode. You can read our in-depth review of the DJI Spark drone. The original DJI Spark drone does have some issues like connectivity because it uses a Wi-Fi signal in contrast to advanced quadcopters like DJI Mavic Air that uses an enhanced Wi-Fi transmission system.
We fully expect DJI to incorporate this latest technology in the new drone. But we don't expect this drone to come with OcuSync 2.0 since it seems to be a signature transmission system exclusive to DJI Mavic Pro and Mavic 2 Pro / Mavic 2 Zoom. Below are the specifications and improvements that we expect to see for the upcoming DJI Spark 2 drone.
DJI Spark 2 Specifications:
With the possibility of DJI 2 Spark drone coming out at the end of 2019. These are the specifications that we expect the drone to feature:
4K UHD Video @ 30 FPS
Improved video bitrate
3-Axis Gimbal Stabilizer
ActiveTrack 2.0
2x Digital Zoom
Improved Flight Time up to 20 minutes instead of 16 minutes.
Better battery design
Improved remote control distance with better connectivity.
Comes in various color like red, black, white, yellow, blue, green, orange, pink, and more.
The new drone will feature a new panorama mode.
What's Next?
That being said, we expect the upcoming DJI Spark 2 drone to be fun as its predecessor. But with better imaging quality and improved video capabilities. In addition to that, DJI should address the connectivity issue that has been an ongoing problem for the original Spark drone. While the new one should maintain the same form factor and portability.
We currently do not know how the new flying gadget will be priced. However, it probably will be the same or a slightly higher price tag compared to the original DJI Spark. What do you think of Spark 2 drones? It is an awesome and fun little drone that is coming to the market. Or do you rather than DJI focus on real drones and develop new drones that incorporate improvements? Let us know by commenting below in the comment section.