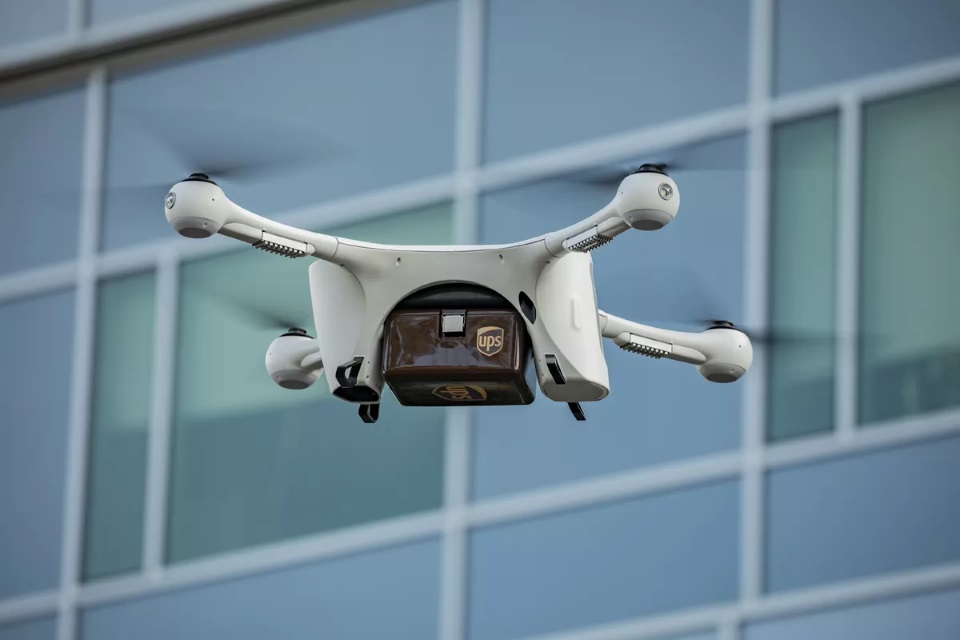 UPS is seeking to obtain permission from the federal government to operate an extensive network of commercial-owned drones in the United States. If the delivery giant gets green light from the government, they could be permitted to operate drones in populated areas, at night and even out of the operator's line of sight. They will become the next company to provide drone delivery services to your home.
UPS is currently seeking to get a FAA Part 135 certificate. This certificate applies to air carriers and operators since the drones is considered as aircraft under federal laws. The drones from delivery operators like UPS are being process through safety and economic certificates the same way as the companies that operates commercial jets.
Only few drone companies have been given the green light under FAA Part 135. In April 2019, Alphabet's Wing became the first company to get FAA approval to operate commercially. Other companies like Uber's food delivery service and Amazon Air still have to get approval. (Amazon unveiled its new drone at a conference recently.)
UPS is creating a new subsidiary called UPS Flight Forward that will be overseeing its drone operation. The recent spinoff could also get Part 135 certification as early as this year, UPS predicts. When the certificate is granted that allows the operators to fly beyond line of sight, at night and without limit to the number of drones or operators in command. Drone operations in the United States is restrictive and is only approved by exceptions.
The UPS's experience with drone delivery is limited to a pilot program with autonomous delivery drone startup called Matternet. That startup company uses drones to deliver medical supplies in North Carolina. However, the delivery company also partner with Zipline and Gavi in 2016 to help bring blood samples to remote locations in Rwanda.
Even though predictions from tech moguls about skies being full with drones carrying packages. The drone delivery services is still in early stages. The air regulations presents hurdles for companies that are seeking to launch air commercial services.
Morgan Stanley estimates with the autonomous urban aircraft could easily become a $1.5 trillion industry by 2040. Which includes everything from VTOL aircraft, flying taxis, military UAVs and delivery drones. However, if the delivery drones have shown us anything so far. It is that the people are getting used to the idea of having their packages being shuttled back and forth overhead isn't easy to accept.
According to a Pew Research Survey taken in 2017, 54% of Americans don't like the idea of drones flying near residential areas. The integration of drones into delivery services is being reality. And there is way more that the companies can do with drones along with delivery services becoming a major growing economic force in the upcoming years.