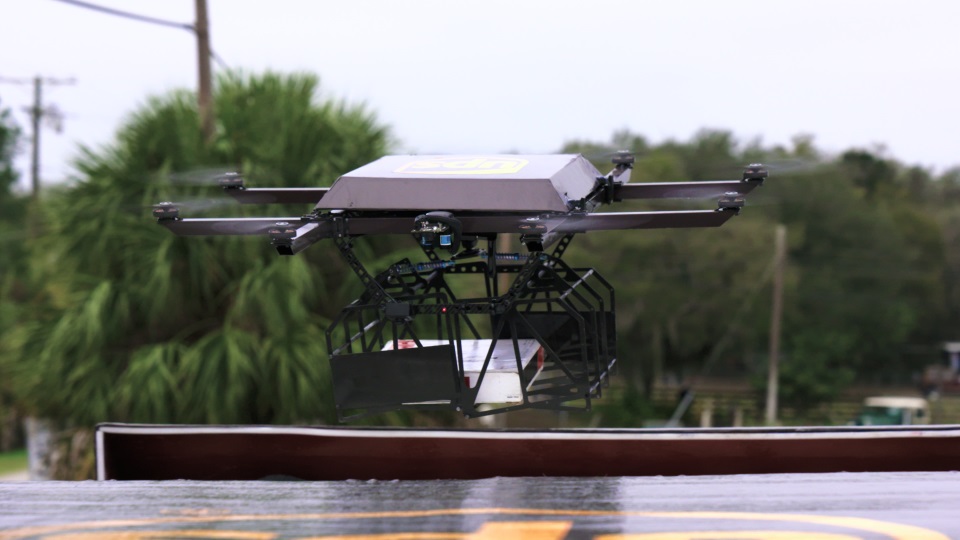 The United Parcel Services is one of the world's largest package delivery company recently unveiled its new drone delivery subsidiary called UPS Flight Forward. They have already applied for Federal Aviation Administration certification Part 135 which is needed to operate the drones in populated areas, at night, and also beyond the operator's line of sight.
UPS Flight Forward marks an ongoing battle between Amazon.com Inc and Alphabet Inc for the lead in early drone delivery services. However, UPS said that they can get the FAA Part 135 certifications as early as this year for drones and pilots. Which could make them the first company to win approval from the federal government.
As of now, UPS is laying the foundation for a sustainable drone delivery business. The layout of the business will aim to deliver the daily delivery of medicals to hospitals and other critical infrastructure. But they also will aim at reducing the delivery time by incorporating drones and have them drop the packages in your backyard.
UPS Flight Forward is targeting healthcare companies as part of an ongoing effort to provide high-profit delivery services to off-set margin-squeeze from residential e-commerce deliveries. Before UPS and any other companies actually can start delivering via drones, there are several regulations that they have to overcome first.
Because the drone delivery services is an entirely new concept, it requires a more advanced and robust regulatory framework to address the issues — specifically these major legal problems that the services will face. This means it will include more direct regulation by the states and local government as contrast on the federal government level. However, it is a new step that helps transit the delivery companies from ground-based packages to air-based packages.
Alphabet's Wing got an early lead in April 2019 when Google became the first company to get FAA Part 135 certificate for single-pilot operation. Amazon is also well-known for making splashy entrances with its drone delivery tests. The company is also working on building fully electric drones.
These three major companies: UPS, Wing, and Amazon Prime Air are among the entities with seats on the FAA's Drone Advisory Committee.