Xiaomi FIMI X8 SE vs DJI Mavic Air: In-Depth Comparison Guide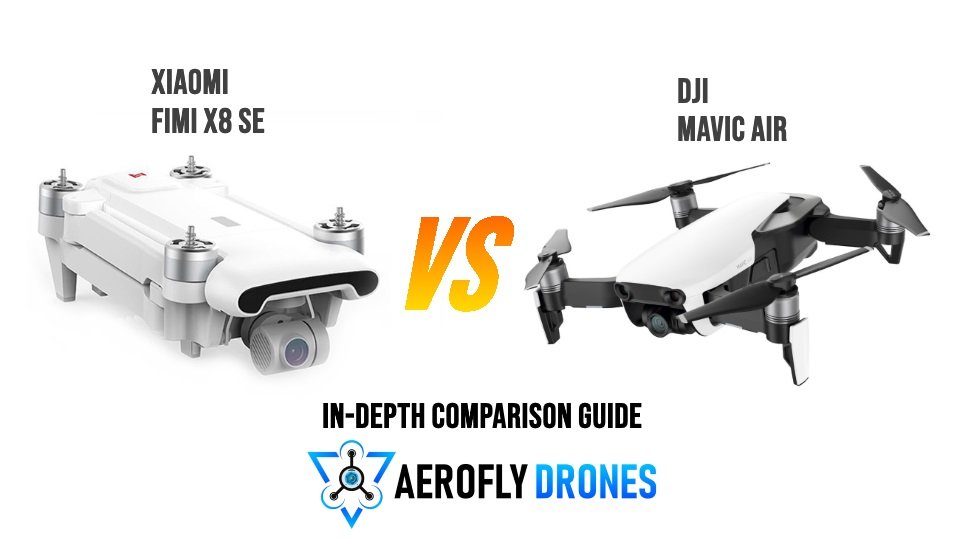 There's a new smart drone in the town!
For the past few months, the DJI Mavic Air has arguably been the best compact quadcopter that you can buy. It is portable, packed with new and advanced features, and, of course, better video quality. That being said, all the new quick shots and its features make the Mavic Air overall a great drone for beginners and travelers.
However, there has been a shift in the wind with the recent launch of the Xiaomi FIMI X8 SE drone, which promised to be quieter and carries a lot more features than the DJI Mavic Air. You might even consider upgrading to a drone without having to spend too much money. If you are not sure which drone to buy, then this article is for you!
In the Xiaomi FIMI X8 SE vs DJI Mavic Air, we will go through all the important aspects of each drone. At the end of the article, you will have all of your questions answered. Well, at least you should have most of your questions answered. While it is still relevant news, the FIMI X8 SE drone appears to be working exceptionally well just like Xiaomi said. Without further ado, let's dive into Xiaomi FIMI X8 SE vs DJI Mavic Air comparison guide.
FIMI X8 SE Design
Before we get into the technical stuff, we need to talk about the difference between these two drones. The FIMI X8 SE drone features portable and compact design. It is made with an alloy metal that provides a solid and durable quality. Plus, it is equipped with silent propellers that reduces the noise. The FIMI X8 SE drone is outfitted with bright LED lights that makes it easy to tell what direction it is facing. Yes, even when the drone is far away from you.
While it only weighs around 790 grams and is arguably the most portable drone even due to its design style. There are several drawbacks in the FIMI X8 SE drone such as how large it is when unfolded. Of course, you still can fly it around. Thanks to its installed vision positioning systems. Another minor drawback is that this drone doesn't come with obstacle avoidance sensors, which is a bit disappointing.
Mavic Air Design
The design of DJI Mavic Air is different from the Xiaomi FIMI X8 SE drone. If you combined a Mavic Pro and Spark together, you get a DJI Mavic Air. That being said, this drone is small and features a nice shell-like appearance while maintaining the folding style.
DJI has put a lot of effort into creating a unique drone that is a bit more robotic and blocky. The FIMI X8 SE drone, although, is much more blocky and rectangular compared to this compact quadcopter. It is bulkier. But, the best part about the design is that Mavic Air was inspired by DJI Spark drone. It is much more sturdy and compact which is a great design feature to have.
However, I definitely wouldn't want to crash any drone, especially my favorite Mavic Pro. The Mavic Air looks like it can hold up on its own exceptionally well. However, it is strange because it doesn't come with foldable propellers which is a bit of drawback. Unlike most drones, the propellers don't stick out from its body. It is probably mainly due to a cleaner and concise body design that help it achieve such a feat.
Memory
Let's discuss memory and micro SD cards. Both the DJI Mavic Air and Xiaomi FIMI X8 SE drone have built-in microSD card slots. However, the difference between these two drones is a bit different. The DJI Mavic Air comes with an internal memory storage capacity up to 8GB and can support a 128GB micro SD card. That's awesome because it means you can jam a lot of high-quality videos on a micro SD card easily.
The Xiaomi X8 SE drone doesn't have this feature. This means you will need to purchase a micro SD card to store videos and pictures on the drone. However, it can support up to 64GB micro SD card, which is half of what DJI Mavic Air support. It is no surprise because the former Mavic Pro had this issue until Mavic 2 was introduced with an 8GB internal memory capacity.
Size
There is a great difference in terms of size between the Mavic Air and Xiaomi FIMI X8 SE drones. The DJI Mavic Air is roughly three-fourth of the physical size of the FIMI X8 SE drone and is approximately 46% lighter. For those readers who want to know the specifications, the Mavic Air weighs 430g while FIMI X8 SE drone weighs 790g. There are obvious advantages to this and if you look on the website, you will see all pictures of DJI Mavic Air showing off to small everyday objects.
It can easily fit inside a travel case or your pockets. Even under the table drawer! Plus, it is super travel-friendly that allows you to get spontaneous footage that otherwise you wouldn't get the chance to with large birds like the Phantom 4 Pro. Even though, some of the top-notch footage wasn't planned at all. It is like making a real-life process that never stops. While there is a size difference between both drones, one thing you need to consider is portability and ease of use.
The ease of use probably will go with the Mavic Air since it has better built-in gimbal systems. You don't have to worry about the camera when you throw it in your backpack because it is automatically protected. On the other hand, the FIMI X8 SE drone resembles a similar gimbal system to the Mavic Air. It is well protected and comes with a snap-on cover for the gimbal that keeps the lens from sloshing around or getting scratched.
Propellers
Another major difference between the Mavic Air and FIMI X8 SE is its propellers. The Mavic Air drone is outfitted with non-foldable 133m propellers, which is thin. If you don't like its propeller design, you can order foldable propellers to go with the Mavic Air. The FIMI X8 SE propellers are at 200mm and thicker. But they are only 95mm when folded.
For some people, how loud these drones generate is pretty important. Since these drones feature aerodynamically-designed propellers that are crafted to reduce noise. We haven't done an actual test between the FIMI X8 SE drone and Mavic Air. Xiaomi promised that the brand new FIMI X8 SE drone will be quieter than its successor, the MI 4K drone.
On the other side, the Mavic Air sounds like an angry swarm of bees due to smaller propeller size. If the propellers were designed to be bigger, it will create lower pitch noise that is quieter. Just like the FIMI X8 SE drone's aerodynamically-designed propellers and even the old Mavic Pro with golden-tipped propellers.
Cooling Vents
Both the new FIMI X8 SE and Mavic Air does a good job at staying cool due to advanced feature that releases the heat during the flight operation. The generated heat exits through the vents in the back of these drones. It gets passed through the drone and through the heatsink that does a good job of dissipating them. In cold weather, the heat might not be an issue but it is especially important in hot climates such as a desert landscape where things can get hot, pretty quickly.
Previous models like the Mavic Pro and MI 4K drone sometimes had a shut-down issue due to excessive heat build-up. So, it isn't a surprise that both DJI and Xiaomi implemented heatsink to prevent these issues from happening. Kudos to them for making these drones safer and even more useful to fly in hot climates.
Speed
The DJI Mavic Air has a maximum flying speed of 42.5 miles per hour. And did you know that many people usually end their comparison right there? They don't know the full story because the maximum flying speed is merely a measurement. How fast they can fly is dependent on how to you are flying and the weather conditions. Which is why we tested the maximum flying speed in every situation possible.
When the obstacle avoidance feature is on, the Mavic Air only can go up to 20 miles per hour. However, because the FIMI X8 SE drone doesn't have that feature on, it has a maximum cruising speed of 40 miles per hour. When the obstacle avoidance feature is off, the DJI Mavic Air has a maximum cursing speed of 42.5 miles per hour which is merely 2.5 miles faster compared to the FIMI X8 SE drone.
Flight Time
Another difference between the Mavic Air and FIMI X8 SE drones is their flight time. As you know that measuring the real flight time isn't an easy thing due to many factors that will impact how long you can realistically fly them. The Mavic Air drone has a flight time of 21 minutes. Realistically, you will be able to fly it around for 18 minutes, accounting smart return to home and other safe flight measures.
The Xiaomi FIMI X8 SE drone, on the other hand, has an impressive flight time of 33 minutes. This easily beats the Mavic Air's advertised flight time by 12 minutes. Realistically, you will probably be able to fly the FIMI X8 SE drone for up to between 29 to 30 minutes most of the time. This can be proven advantageous for aerial photographers who need plenty of time to do their projects without having to recharge frequently.
Slow Motion
If you want to have the flexibility to custom your aerial footage, both drones can record 1080P HD videos at 120 frames per second. It is a nice feature to have, but I don't use it often because the quality isn't that great. The main reason for this is due to the improvement in video bitrate. It doesn't change when the frame rate, which means you are lowering the amount of data for every frame. For instance, if you shoot 1080P HD at 120 frames, you will have five times less information compared to footage captured at 24 FPS.
Colors
I couldn't help this, but both drones do a great job of capturing aerial shots. Looking at these photos taken by Mavic Air and FIMI X8 SE drone, it is tough to tell the difference between these two drones. The left picture is taken by the FIMI X8 SE drone. On the right, it is taken by the Mavic Air. As you can see, the difference between these stills is tiny.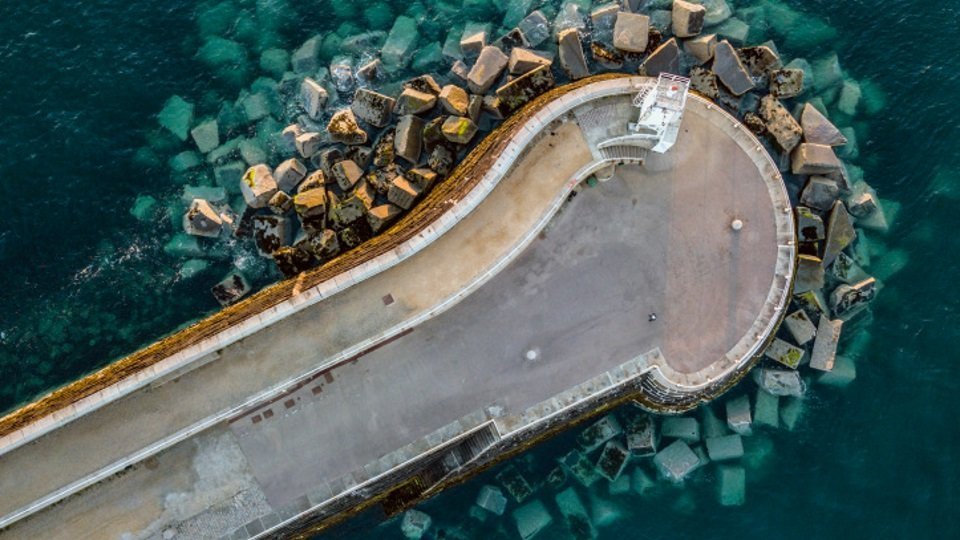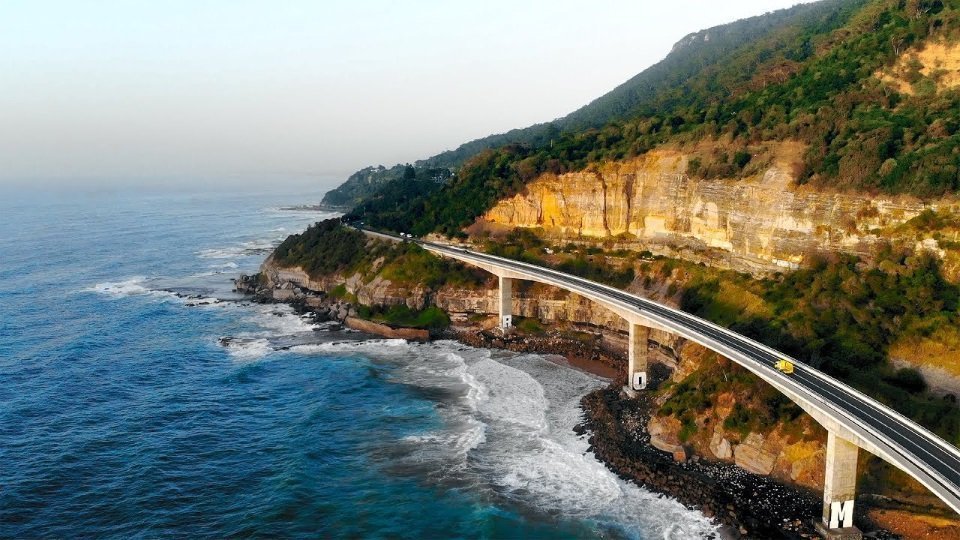 However, the Mavic Air does makes the landscape look a bit redder, while FIMI X8 SE leans slightly toward blue hue. Both drones use the same camera and allow the same amount of light exposure, so it shouldn't be an issue modifying the shots. You always can adjust the camera settings via filters, exposure, white balance and such. Thanks to simple and easy to navigate the menu, creating masterpiece aerial shots are easier than ever.
Zooming In
The Mavic Air doesn't have any zoom function. So, you are pretty much stuck with the wide-angle lens. It is perfectly fine for making landscape videos. If you do want to separate your subject from the background, then having the ability to zoom in is a great choice to have. The brand new FIMI X8 SE drone can zoom in without losing the quality of images up to three times closer.
Obstacle Avoidance
This is the most important part when it comes to comparing FIMI X8 SE vs Mavic Air. Starting with the Mavic Air, it is equipped with dual front-facing sensors that are used for forwarding obstacle avoidance. Plus, it has built-in rear obstacle sensors that protect while you are flying the drone backward. It even has sensors on the bottom, which is a huge improvement over the old Mavic Pro.
All these sensors send the data to the processor, which the drone then builds a 3D map within its environment. It is retained during the flight operation. When you recall the drone, it will remember where the objects are and avoids them accordingly. The sensors can sense anything even thick objects than a small tree branch. In total, it has seven built-in sensors that truly provide you peace of mind.
The FIMI X8 SE drone doesn't have any built-in obstacle avoidance sensors. Yes, it's a bit disappointing. However, it is still equipped with visual positioning systems that assist with safe landing and built-in GPS / GLONASS for smart functions. Drone pilots who plan to fly the brand new FIMI X8 SE drone will have to exercise with caution since it doesn't have sensors to protect itself from potential collisions. But that doesn't make Mavic Air any safer to fly compared to this quadcopter.
Intelligent Flight Modes
When the smart drones were introduced with dual GPS / GLONASS positioning systems, they featured intelligent flight modes that make it easy to capture aerial footage. It is not a surprise that both FIMI X8 SE and Mavic Air includes a series of intelligent flight modes. Luckily for beginners and professional remote pilots, these drones can perform smart capture using your hand motions and make a V-handshape take selfie picture.
It just goes to show that in the past, these drone companies have big plans to implement gesture controls even though the hardware wasn't ready at the time. The Mavic Air is the third drone that features gesture controls, while FIMI X8 SE is the second drone to have that smart function. I guess the reason why they call this feature "Smart Capture" because the drone is intelligent enough to capture based on your handshape.
Cineshots
The introduction of the FIMI X8 SE drone doesn't bring anything new to the Cineshots that Mavic Air. Some of you might be scratching your head asking the question, "what heck is Cineshot?" This is one of intelligent flight mode that allows drone pilots to perform advanced aerial shots that is otherwise possible by experienced remote pilots. On the Mavic Air, there are at least six different shots to pick from.
On the FIMI X8 SE drone, there are at least four options to choose: Rocket, Dronie, Circle, and Spiral. It has two fewer options compared to what the Mavic Air has: Boomerang and Asteroid. The Asteroid is the most popular and famous Cineshot that creates a video into a tiny planet effect, zooms in and zooms out. It looks cool, but I don't highly recommend using it all the time or it gets boring fast.
If you have plenty of flying experience, then these Cineshots won't provide that much value to you. For new drone users, these intelligent flight modes are incredibly useful to have. But, there is one thing that many people don't realize that these modes work basically like Active Track. This means you can track more than just people and the objects that you targeted can be moving at the same time. Pretty cool, right?
Remote Controllers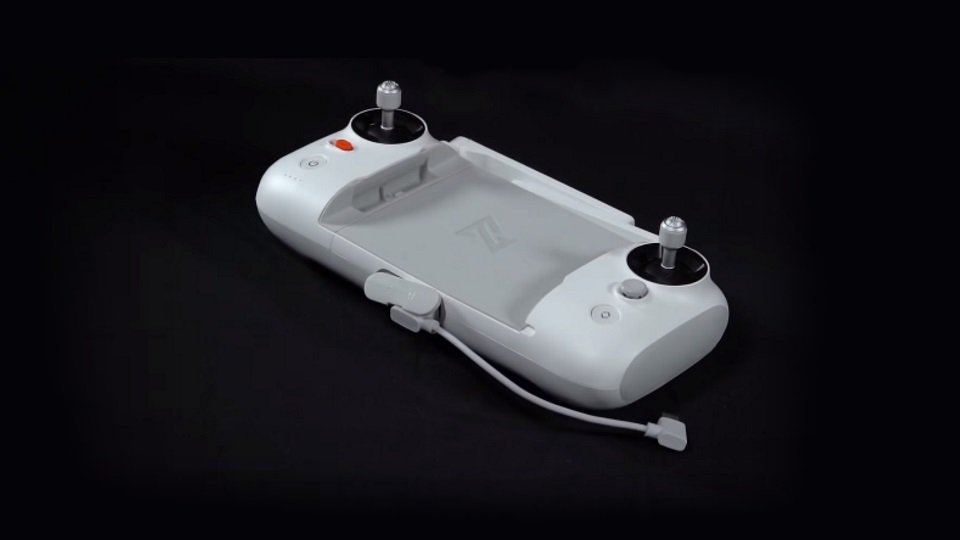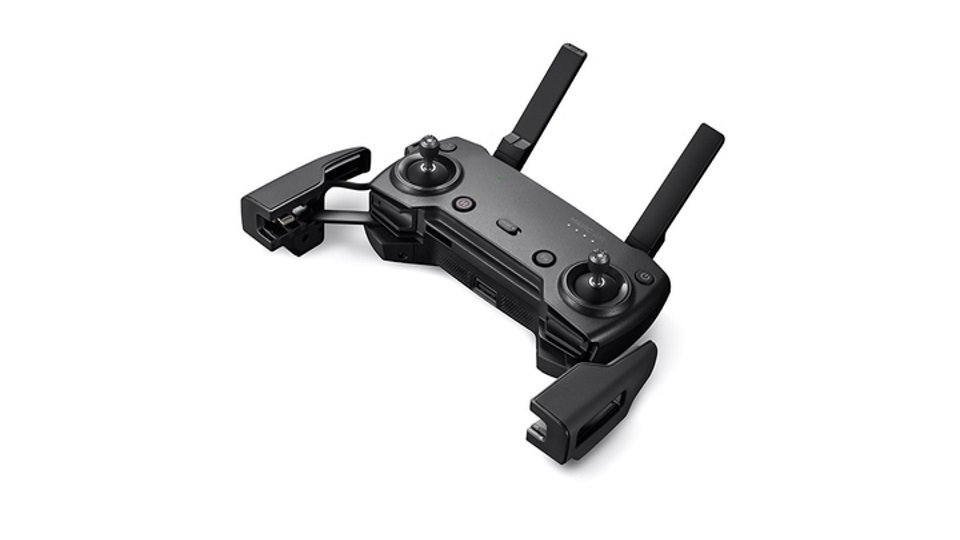 Out of all these differences, there is just one thing that makes me realize that these two drones aren't the same. The Mavic Air has completely different specifications compared to the FIMI X8 SE drone. This isn't what I expected from another drone company that is quickly making the move to overtake DJI Mavic Air sales. First of all, both drones don't have a screen that provides you with real-time flight information.
This means you will not have access to video feed if you don't have a mobile device. To make it a bit worse, neither these drones have the exposure dial. It is disappointing to see these features missing when they are already being provided by Mavic 2 and even the old Mavic Pro. However, there is also something missing for the Mavic Air. It doesn't use the OcuSync transmission system, which is one of the best systems for drones ever.
It keeps the video feed clear and never freezes up the controls. Plus, it delivers the feed at incredibly low latency and provides a reliable connection. The Mavic Air doesn't have that feature. Instead, it uses enhanced Wi-Fi transmission. It is like the DJI Spark and supports live video feed up to 720P HD. Also, it is prone to more lag and isn't that reliable. That doesn't mean the Mavic Air controller is bad, it is merely a downgrade from Mavic Pro remote controller.
Remote Control Distance
When I noticed that the Mavic Air doesn't use OcuSync, I became concerned that this drone wouldn't perform the way I wanted it to. Because of the introduction of Mavic 2 with upgraded OcuSync, you are guaranteed to have a great live video feed and reliable connection. These are some of the most important things that allow me to get good shots that are otherwise impossible. After the release, some people who own Mavic Air reported having less control distance.
But they were flying over cities which happens to have a lot of radio interference. If I wanted to do long-distance flights, it needs to be done in the wilderness without any interference. Not over a populated area like Chicago or Los Angles. In this case, we need to know its true maximum remote control distance that is free of radio interference.
The difference between Mavic Air and FIMI X8 SE is slightly bigger. For Mavic Air, it is unlikely to reach the maximum remote control distance since its flight time is so short. Realistically, you probably can fly up to 1 mile and hover around for a few minutes. Then recall it safely before you prepare another flight session. With FIMI X8 SE drone, it is very easy to reach the maximum remote control distance due to its superior flight time.
The quality of these live video feeds isn't bad either. However, I would prefer the FIMI X8 SE drone due to its reliability and better remote control distance. If you do care about the quality of the video, the Mavic Air would be a better choice. In real cases, you probably will never have to fly your drone more than miles away. So these range tests are merely to show you how far they truly can fly up to.
Price Difference
The final price depends on what you are going to get with your drone. The Mavic Air starts at $699 which is pretty cheap for a smart drone. But, with a realistic flight time of 18 minutes, it is unlikely you will get that far without buying extra batteries. Also, you will need to consider getting a DJI Care package that repairs and replace your drone if you happen to accidentally break it. Plus, if you are that serious about making amazing video content, you need to get ND camera filters set.
One more thing, you need to buy a travel case to store the drone and its accessories.
All of these things add up no matter what kind of drone you get. But, people don't often think about how long they will have a drone. For example, if you decide to get Mavic Air and suddenly, you find yourself that you are ready to upgrade to Mavic 2. It is probably not the best idea to stock up on all the batteries and accessories.
With a starting price tag of $499, the FIMI X8 SE is the cheapest and professional camera drone. I know it's mind-blowing given the fact that it has amazing flight time up to 33 minutes and a control distance of 5,000 meters. That doesn't automatically make FIMI X8 SE the best drone for beginners and professional pilots. Remember that it doesn't have obstacle avoidance and fewer features compared to the Mavic Air. However, if you are fine with that and just want a great smart portable drone, then this quadcopter is a good choice to go for.
Cheaper Alternative
If you're on a tight budget and looking for a 4K drone, then Xiaomi FIMI X8 SE won't disappoint you. However, if you really want to have a DJI drone, then the Mavic Mini may be a good alternative. It may not have a 4K camera, but the Mavic Mini comes with a 2.7K camera that is stabilized by an advanced 3-axis gimbal system. It also has many of DJI's signature features, and it's cheaper than the FIMI X8 SE.
Which Drone You Should Buy
If you are on a tight budget, the FIMI X8 SE drone is the best option. It is cheaper and packed with a high-quality camera mounted on 3-axis gimbal systems. However, if you can afford to spend at least a few hundred, the Mavic Air is a better choice to go for.
Honestly, both drones are great. I think the FIMI X8 SE drone is a better choice for beginners and even professional remote pilots who have the experience to have the ability to fly farther plus longer flight time. It is still smart and incredibly capable of performing aerial stunts. Some drone users put safety flight features as their top priority, so it would be reasonable to check out the Mavic Air.
Afterall, if you want to track down a moving object, the Mavic Air will easily handle these job tasks while FIMI X8 SE drone can't. At these price tags that both drones are going for. The choice is ultimately up to you. Do you want to have a drone packed with long flight time and great remote control distance? Or, do you want to have a smart drone that can protect itself while taking videos autonomously?