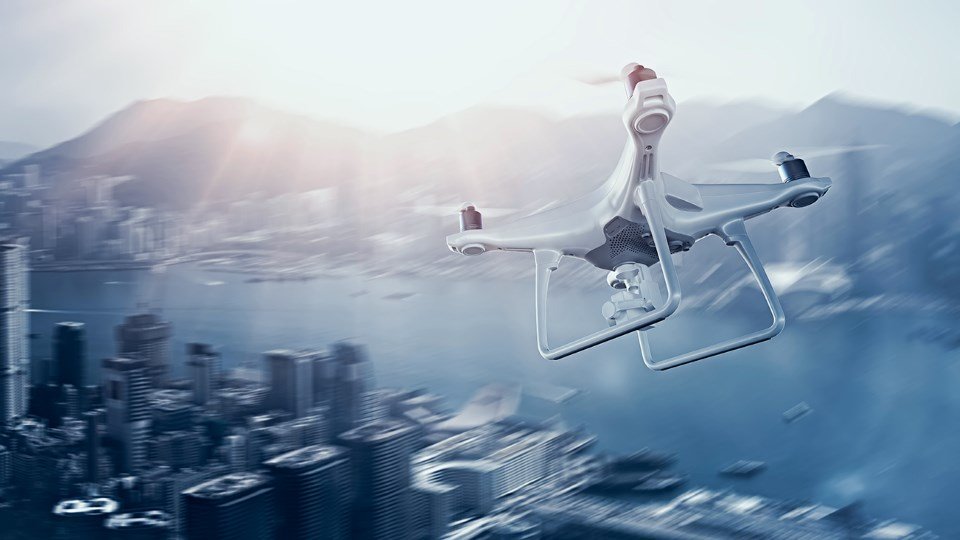 Getting an FAA Part 107 license can be quite confusing for first-timers who are interested in making money with their drones. In this guide, I am sharing advice and tips that you should be doing to become a licensed remote pilot. I also will provide you where you can get all the information you need to study for an exam. If you are planning on becoming a licensed remote pilot, I highly recommend that you buy a high-end model like Mavic Pro, Phantom 4 Pro or Inspire 2. That way you can practice, learn and develop your piloting skills while you are preparing to take the exam.
Before you get your FAA Part 107 license, you should register your drone. For guidance on how to register your drone, please read my guide to get help. All the drones that weights over 0.55 pound according to the Federal Aviation Administration regulation needs to be registered. This is done for two reasons: to identify your drones if it goes missing and for liabilities purpose. Secondly, to show the ownership of the drone. Without further ado, let's find out what you can do to become a licensed remote pilot.
Requirements
To take the exam, drone pilots will need to:
Be at least 14 years of age to take the test and 16 to get the certification
Bring a government-issued photo ID
Schedule to take the test at one of the 700 testing centers
Have English proficiency (read, write, speak)
Pay the $150 exam fee
Complete the test within its allotted two hours
Have a minimum passing score of 70% (meaning, you'll need to get at least 42 questions right out of 60)
Retest after waiting two weeks if they fail
Upon successful completion of the exam, the drone pilot will receive their Remote Pilot Certification, but that's not all. With the certification, drone pilots will be required to:
Pass a recurrent aeronautical knowledge test every 24 months
Make available to the FAA, upon request, the small UAS for inspection or testing, and any associated documents/records required to be kept under the proposed rule
Report an accident to the FAA within ten days of any operation (for accidents that result in injury or property damage over $500)
Conduct a preflight inspection including aircraft/control station systems checks (to ensure the small UAS is safe for operation)
How to Practice for FAA Part 107?
First and foremost, you need to practice flying your drones first. This is important because it will teach you the basic skills that remote pilots need to know. Also, it will provide you insight on managing the risks and becoming aware of what you need to do when you face situations that requires attention. You should spend at least one to two hours per week practicing from flight controls to intelligent flight modes as long as weather permits.
This should give you an idea of what your drone is capable of. Plus, you gain experience and when it comes to becoming a certified remote pilot, you will be able to utilize them. I recommend you to check out my tutorials and tips page with anything you need help with such as ActiveTrack, maintaining and using flight modes. Because the drones that you will use to make money are very smart. It will take you at least some time to practice before you get used to it.
Where Do I Study For FAA Part 107?
If you think that taking FAA Part 107 exam is easy just like a driving exam. Wrong. It is harder to pass the exam, you will need to score at least 70% of the answers right. Plus, you gotta pay a $150 fee just to take the test. There is a lot of information you need to study and know before you take the exam. The following information you will be required to study is:
Loading and Performance (7% to 11%)
Weather (11% to 16%)
Airspace and Requirements (15% to 25%)
Regulations (15% to 25%)
Aircraft Operations (35% to 45%)
The questions are randomized and selected from a pool of questions. While few good FAA Part 107 websites will prepare you for a small fee, we highly advise you not to do that due to a high number of websites promising that they have the authorized to grant you a certificate if you passed the exam. Only FAA testing centers can give you a certificate. You can get all of the information for free online. The downside is that you will have to study a little more. Here are several free FAA resources that you can use to study:
Submit to ICARA
After you take the exam and if you passed above 70% grade. You will receive a certificate from the test center instructor which you will be required to submit to the ICARA online. The length of the process can take as long as 6 months. In my case, it took around one month to get my remote pilot license. It all depends on how long it takes for them to process your seal of certification. Once you obtain a remote pilot license, you can start flying your drones for money.