DJI Mavic Air vs Spark: Why Mavic Air Is A Better Drone For Beginners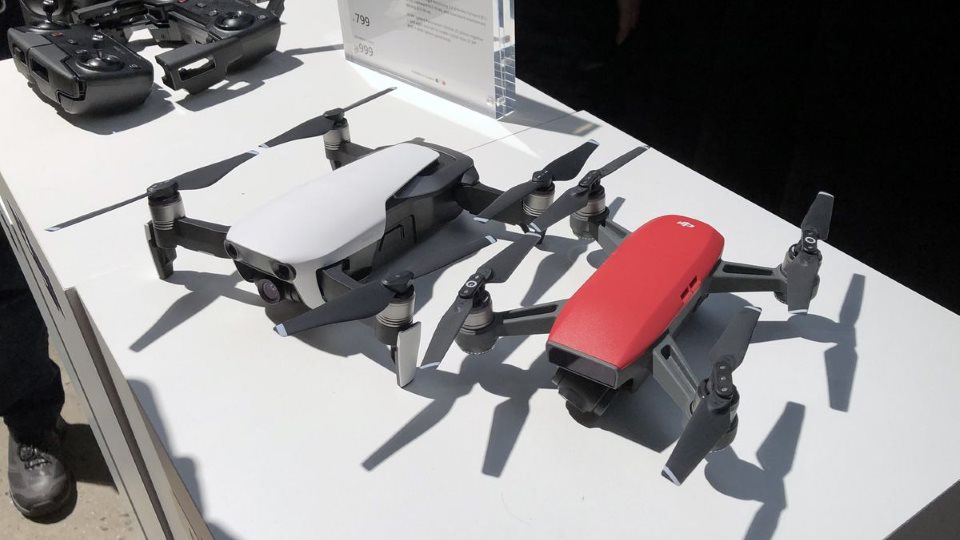 Today, we are doing a showdown between the DJI Mavic Air vs Spark. If you have been eyeing to get your hands on either the famed Mavic Air or Spark. But you are not sure which drone you should pick. In this case, you might be wondering why we would pick Mavic Air over Spark. Despite the fact it is priced more and comes with a lot of features compared to Spark. Both still deliver amazing image quality and is capable of performing intelligent flight modes.
So, what makes us say that the DJI Mavic Air is a better drone than Spark? If you are still reading this, then obviously you want to know why. In our DJI Mavic Air vs Spark guide, we are going to compare both drones. That being said, we will dive into the details and analyze each drone's specifications. The goal of our DJI Mavic Air vs Spark article is to help undecided buyers like you make the final decision to choose the right drone for you.
Often of the time, we hear people coming to the group and asking the same questions: which drone is better for beginners? Mavic Air or Spark? And all they get is simple answer such as Mavic Air all the way, or Spark is a great drone. But they don't really get in-depth explanation of what makes these drone better than other? You get what I am saying, right? So, in this article, we are going to talk about both drones' camera quality, remote distance, flying speed and all of its specifications. Without further ado, let's put both drones to battle and find out which quadcopter is best!
Related Article: Top 5 Best Drones Like DJI Mavic Air Clones Under $100 for Beginners
Mavic Air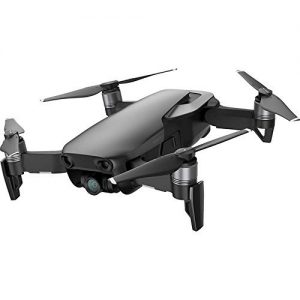 Spark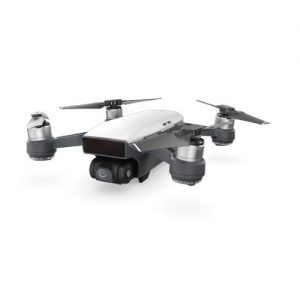 Maximum Flying Speed
The Mavic Air is one of latest drone featuring higher flying speed compared to the Mavic Pro. Packed for speed, agility and nimble while offering beginners a lot of fun. It can easily reach a maximum flying speed of 42.5 miles per hour.
The DJI Spark is everyone's favorite drone. Thanks to its friendly and unique appearance that makes it one of the popular choice for beginners. However, when it comes to flying the drone. It has a maximum flying speed of 31 miles per hour.
back to menu ↑
Remote Control Distance
This foldable drone utilizes enhanced Wi-Fi signals that provides improved frequency over large distance. Unlike professional camera drones that uses their own custom transmission systems, the Mavic Air uses enhanced Wi-Fi that gives it a maximum control distance up to 4,000 meters.
The Spark drone uses regular Wi-Fi tranmission systems to communicate with the remote controller and smartphones. It doesn't comes with any advanced transmission systems which hinders its capability to fly far. This drone has a maximum remote control distance up to 2,000 meters which is basically half what the Mavic Air has.
back to menu ↑
Video Bitrate
When it comes to video production, the DJI Mavic Air have an impressive bitrate of 100 Mbps. This is actually quite fantastic for an ultraportable drone like this that is built to be at least half the size of Mavic Pro. A lot of effort into improving the quality and smoothing the video out makes the Mavic Air an undisputed champion for aerial photography.
The Spark drone is equipped with a video bitrate capacity up to 24 Mbps. It is at least one-fourth of what the Mavic Air has. If you are a beginner just wanting to start off with a smart drone and isn't interested in producing videos. Then this quadcopter might be a good choice due to its amazing image quality for aerial photography.
back to menu ↑
Flight Time
To get the most out of your flight sessions, the Mavic Air comes with a powerful battery that can run for up to 21 minutes. Alone, it is enough to produce at least several clips and some good aerial photography. Combined with its great remote control distance, it gives you plenty of aerial maneuvers to capture special moments.
Contrast to the DJI Mavic Air, the Spark drone comes with an intelligent battery that provides on average 16 flight minutes. For some experienced remote pilots, this flight time might not be enough. Although, the Spark drone doesn't have good remote control distance since it is designed and built mainly for beginners. With some practice and flight pre-planning, you still can capture good aerial shots and turn them into masterpiece regardless!
back to menu ↑
Camera Quality
The DJI Mavic Air is equipped with a 12MP camera mounted on a stabilized 3-axis gimbal systems. Which provides you the ability to control the camera based on pitch, row and yaw. Point and take an aerial photography at an angle of view you want with great flexibility. Plus it can capture photos at 4K resolution quality.
While the Spark drone is portable and small enough to fit in your palm hand. It comes with a 12MP camera mounted on a 2-axis gimbal systems. While Mavic Air obviously have more flexibility over Spark in terms of camera movement. This drone is a great alternative choice for beginners who simple are interested in taking 4K resolution images.
DJI Mavic Air vs Spark Final Features
From the preliminary analysis between the Mavic Air and Spark. You will have noticed that Mavic Air dominates in almost every category expect its quality of camera is tied with Spark. But when it comes to features where we will talk about each drone's capabilities. And what makes them unique. As you probably know each drone's specifications already, you are more interested in what makes each drone special.
I am not talking about simple features like Smart Return to Home, Altitude Hold function and the like. But I am talking about features that gives each drone modifications such as built-in HDR technology for better image quality, color correction grades, etc. You know, all these small, tiny, teeny stuff that everyone has been missing out, right? Well, in our DJI Mavic Air vs Spark guide, we are going to share with you why we choose the Mavic Air over Spark drone.
Related Article: Top 15 Best Foldable Drones For Beginners: The Ultimate Guide
Mavic Air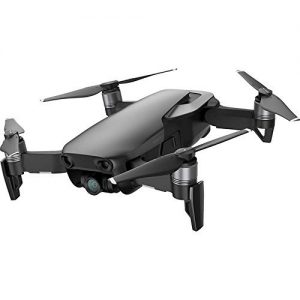 Spark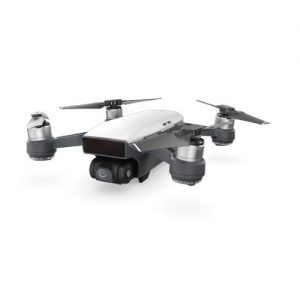 What Are These Features You Are Talking About?
While the DJI Spark drone doesn't comes with a lot of brand new features. The Mavic Air, however, introduces multiple breakthrough in changing how it captures the photography. Introducing built-in HDR technology that automatically smoother the images and provides better coloring grading. By comparison, the drones that don't use the HDR technology lacks the ability to color grade images automatically. As of a result the images turns out to be quite ugly.
The Mavic Air camera is equipped with HDR images which means when you capture an aerial shot, the HDR is already applied for the best image quality. However, you will have the option to choose the original copy if you desire to do so. Secondly, the Mavic Air is the only quadcopter that is capable of producing 32MP panoramic sphere. Which means it takes 360-degree pictures including skyward and downward.
Then it takes these pictures and stitch them together to create a complete and immersive panoramic spheres. It gives you a sense of feeling as if you were actually there. Thus, this feature makes an ultimate experience for those people who enjoys using the virtual reality headsets. Despite how super compact and portable the Mavic Air drone is, the manufacturer manages to jam these small features into the quadcopter, enhancing its capabilities.
Related Article: Top 5 Best Mavic Air Travel Cases That Keeps Your Drone Safe
Mavic Air Isn't Just Packed With Features, It is Easier and Smarter
The good news is that the Mavic Air drone comes with 8GB internal storage. Which is really nice just in case if you forgot to insert a micro SD card for one of your aerial project. Its internal storage has all the space ready for you already. However, because the storage capacity is small, it might not be enough. So we recommend that you to purchase a 64GB micro SD card or higher (you can also go for the 256GB micro SD card, but you will need to format it first).
On the other hand, the Spark drone doesn't comes with its own internal storage which kind of sucks. Another reason why we chose DJI Mavic Air over Spark drone because of its Flight Autonomy has been upgraded to version 2. This included faster reading, which means Mavic Air detects objects and maps them out in real time. So when you activate smart return to home function. The drone will remember where the objects is located at and avoid them naturally.
This is an incredible piece of technology that makes the whole flight operation simple and safe enough for beginners. You will not have to worry about navigating around the trees or buildings since the drone remembers it already. The Spark, however, can avoid them too but it uses the first version of Flight Autonomy. If safe flying and smarter drone is what you want, the Mavic Air is the perfect choice for beginners and kids.
Related Article: How to Become Part 107 Remote Pilot Certified: Guide for Beginners
Why Choose Mavic Air Over Spark?
Now, I am not saying that you should choose Mavic Air over Spark. In fact, it is a matter of personal favorite. It all boils down to what type of person you are and what you need to suit your needs. Are you a beginner looking for a smart drone that teaches you how to fly and master your aerial photography, nothing more than a simple function and capabilities to do that? Then, you definitely will want to choose the Spark drone (Check Price).
But if you are into flying far and get all the sky freedom that you have been vying for. You want a drone that is packed with amazing battery capacity, high quality camera and the ability to let your creativity go wild. Also, you want to have a drone that is portable, something that you can easily store inside your bag and take with you anywhere you go all over the world. My friend, the Mavic Air (Check Price) is your best choice. You can check out these two drones below to get its latest price.
Mavic Air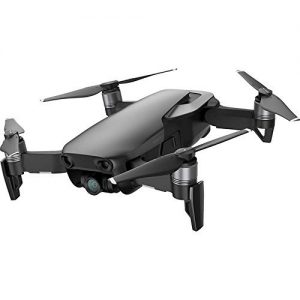 Spark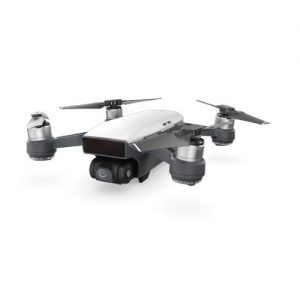 However, in our case, we choose the Mavic Air over Spark for numerous reasons. First, the Mavic Air is portable and incredible flexible. It comes with a lot of features specifically the quality of camera which makes it the best choice for aerial photographers. Not only it benefits the photographers, the Mavic Air is a perfect match for travelers. So, it is kind of two eggs in a basket, definitely a killer foldable drone.
Plus, it comes with all the latest upgrades such as better flight safety and additional obstacle avoidance sensors located in the rear. You will not have to worry that much about piloting the drone since it is well protected. Also, did I mentioned that it can do a lot of things that Spark can't such as the ability to produce 32MP pano sphere? In our opinion, we think the Mavic Air is the ultimate starter choice for beginners.
Granted, it has higher price tag compared to Spark. In fact, it is around two times more expensive. But honestly? If you were to ask me which one would I pick the Spark or Mavic Air. I would easily pick the Mavic Air because it offers so many features, including essential ones that you will eventually learn how to use it over the time. At its price tag, it is definitely worth spending for what you will truly enjoy flying the skies with flexibility.
Related Article: DJI Tello Review: The Perfect Drone For Beginners At An Affordable Price