The racing drones are very popular among beginners, racers, and experienced remote pilots. This racing drone such as HS230 RC (See Price) and HS150 Bolt Bee (See Price) brings new and exciting experiences. I recently stumbled upon the HS230 RC racing drone and decided to write a review about it to help shoppers as you become informed.
Although, I don't own this drone before. I researched and sifted all the important information that you should know about the HS230 RC Racing drone all in one spot. So that you don't have to look all for the information at various places. This is why I assembled the HS230 RC Racing drone review to help you make a smart shopping decision. Without further ado, let's find out if it's the perfect racing drone for beginners and first-time flyers.
Build & Design Quality
The Holy Stone HS230 RC Racing drone (See Price) is equipped with a jet black coating on its main body. Featuring white stripes on top of its body and brushless motors on each arm. The battery is located underneath that makes it very easy to replace. Like most of the modern drones such as the X12 Drone (See Price), Potensic T18 (See Price), and LBLA S5 Drone (See Price), the battery is modularized which provides an additional layer of protection against overcharge and discharge.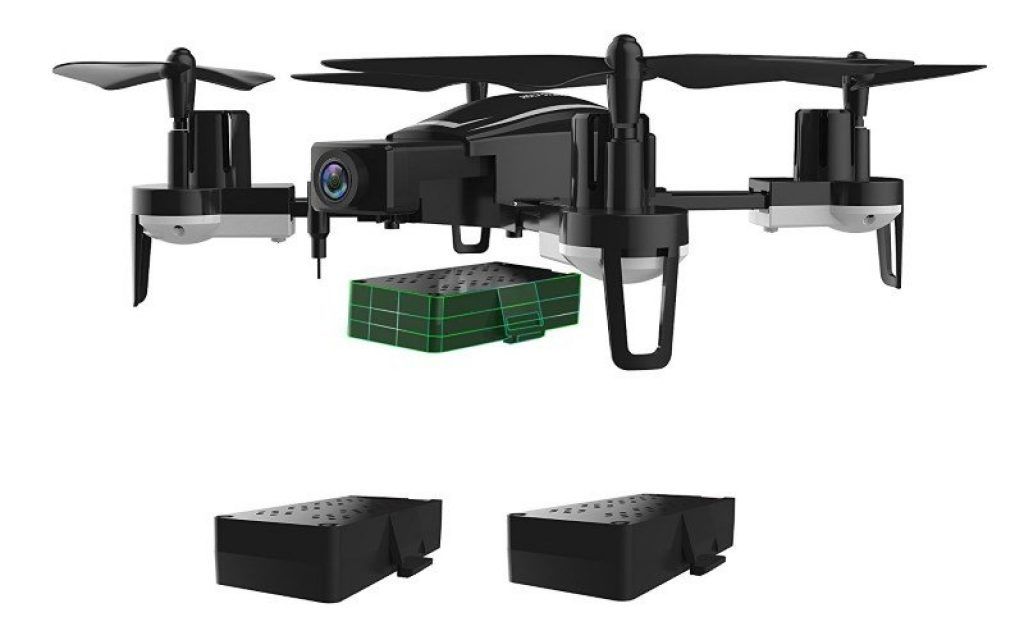 Plus, the package comes with a bonus battery. In total, you'll have two batteries which give you a combined flight time of 20 minutes. Furthermore, the HS230 RC Racing drone uses ABS plastic which is much more durable. Thus making it resilient to damage. I liked how Holy Stone added a landing pad on each motor arms which provides it a safe landing point away from the ground.
My only gripe with the HS230 RC Racing drone (See Price) is that the camera is fixed. Which means you can't rotate it anywhere you want to. It's quite common for all racing drones to have a fixed camera. So, it's not much of an issue anyway unless you're vying to become an aerial photographer. Finally, the LED lights are located underneath the motor arms that provide visual positioning support. It's a must-have feature for all pilots to use during day and night flight operations.
Performance
In this section of the HS230 RC Racing drone review, we'll talk about its performance. Like Holy Stone HS150 Bolt Bee (See Price), this drone focuses on speed and agility. However, it comes at a small price of no altitude hold function. This means that the drone largely emphasizes your ability to control it manually. It can be challenging for the first time, but you'll learn as you keep on practicing.
The HS230 RC Racing drone (See Price) comes with three-speed modes. This feature allows a smooth and gradual skill level from beginner to experienced remote pilots. On default, it'll be at the slowest speed setting. The drone's speed and agility will be dumbed down so that first-time flyers can learn how to fly a drone. As you increase speed mode, the drone will become faster, precise, and responsive. But also presents a bigger challenge that makes it even more fun to pilot around.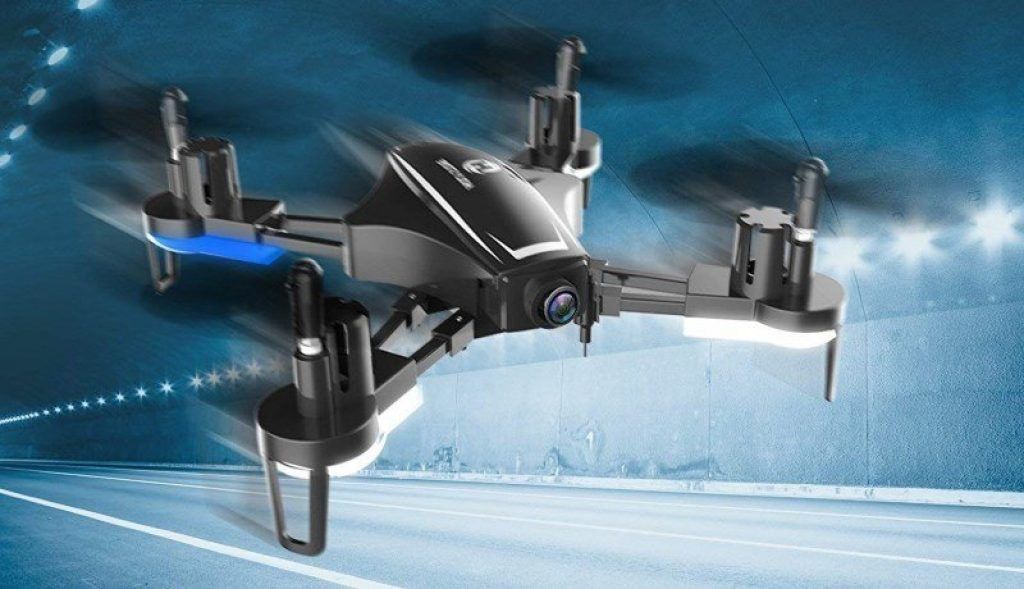 This aerial racer drone has a top speed of 45 km/h, making it the fastest entry-level for beginners and first-time flyers. It isn't exactly the fast compared to a custom-built racing drone that usually tops an average speed of 110 to 120 miles per hour for $700 to $800. Along with superior speed and agility, the HS230 Mercury drone (See Price) is equipped with headless mode, advanced barrel rolls, and incredible real-time transmission.
The HS230 Mercury drone (See Price) is built for beginners and aspiring drone pilots to become a racer. With this quadcopter, you can customize your obstacle using neon airframes and challenge yourself. It's also a great way to experience before you plan to build your custom racing drone to enter Drone Racing League. Check out the HS230 Mercury drone video review below to see it in action.
Remote Controller
Perhaps one of the most important parts about the HS230 RC racing drone review is the transmitter. This remote controller comes with its very own built-in FPV screen. Not only is it a nice feature to have that gets rid of the need to mount your smartphone just to see a video in real-time. The transmitter uses 5.8G frequency that is very responsive, fast, and powerful compared to drones that use 2.4G.
This results in a smoother, cleaner, and high-quality video image without choppy frames. Loss of signals is also less prone, which makes this transmitter with a built-in screen incredibly reliable for FPV mode. All of the key functions such as automatic takeoff and landing take pictures and capture videos are included on the remote controller
Although, there's a minor drawback. The remote controller that the HS230 Mercury drone (See Price) uses is very bulky and thick. But don't be intimidated by it. The remote controller itself is very super easy to understand and the drone is easy to control. Thanks to the inclusion of inscription on each button, beginners and first-time flyers can learn how to fly a drone without the need to check the instruction manual to learn what each button does.
Camera Quality
The HS230 Mercury racing drone is equipped with a good quality camera that is capable of capturing videos at 720p HD using 30 frames per second. It even comes with a small micro SD slot which you can insert and store all the pictures and videos inside. I highly recommend Samsung 16GB Micro SD Card or Samsung 32GB Micro SD Card. You can try to go higher than these recommended micro SD cards, although this drone doesn't eat up too much memory. Plus you'll have to format the micro SD cards if you were to buy 64GB or higher for this quadcopter.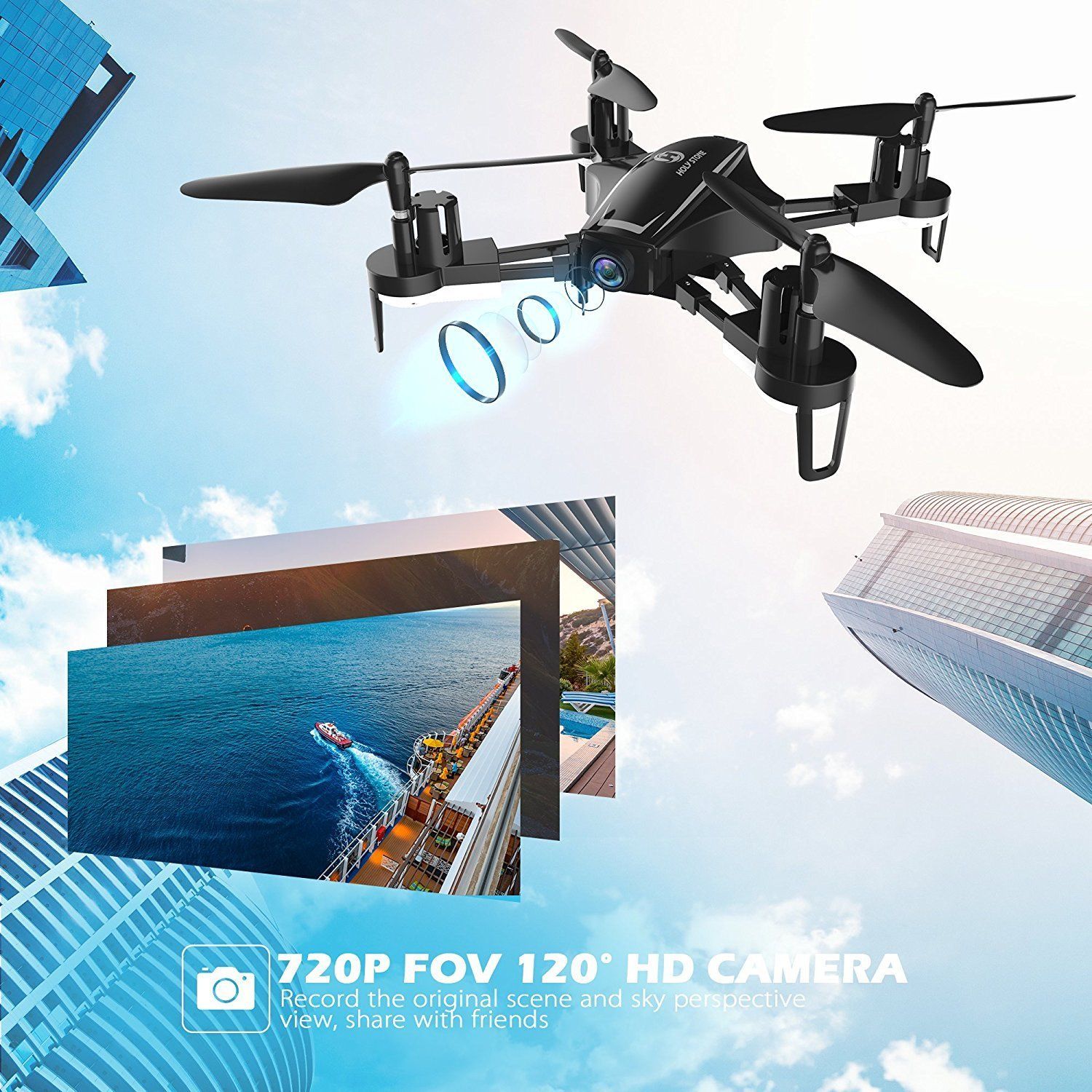 The HS230 RC Racing drone has a wide camera lens of up to 120-degree. Thus allowing you to see and capture more objects within the screen. Although, the camera itself isn't adjustable like DROCON Ninja FPV (See Price) and ScharkSpark Guard FQ36 (See Price). If you intend to use HS230 Mercury solely for racing purposes, then you wouldn't have to focus too much on aerial photography.
Since the camera is fixed, you need to have it looking forward to seeing objects in the front. The wide lens installed on the camera helps counter blind spots by capturing allowing the remote pilots to see objects from the point of view. However, if you're looking for a good drone to become an aerial photographer, we recommend Mavic Pro 2 (See Price), Phantom 4 Pro (See Price), or HS700 (See Price).
Customer Experience
The HS230 RC Racing Drone has an average rating of 4.1 out of 5 on Amazon. Eighty-six percent of the reviews come from four-star and five-star reviews. According to those happy with the drone say that the drone's best quality is its speed. They love that there are three-speed choices that allow the user to practice until they're confident in their drone-piloting skills. Some also say that they flew the drone in a light drizzle, and it was fine as long as the battery doesn't get wet. Others also expressed their appreciation for Holy Stone's excellent customer service for swiftly resolving the issues they encounter when using the drone.
Conclusion of HS230 RC Racing Drone Review
In this last part of the HS230 RC Racing drone review, I want to summarize the points and go through what we talked about. The HS230 Mercury drone (See Price) is built for beginners and first-time flyers who have interests in flying a racing quadcopter. Since I mentioned that this drone doesn't have a built-in altitude hold function, which makes it completely challenging for beginners to learn how to fly a drone.
However, this is normal because professional racing drones don't use altitude hold function. The HS230 RC Racing drone focuses on emphasizing manual controls and training remote pilots to become an expert aerial racer. Like many of Holy Stone products, the HS230 Mercury drone (See Price) is an especially popular choice for racing purposes. Its price tag, features, and impressive speed make it appealing for beginners.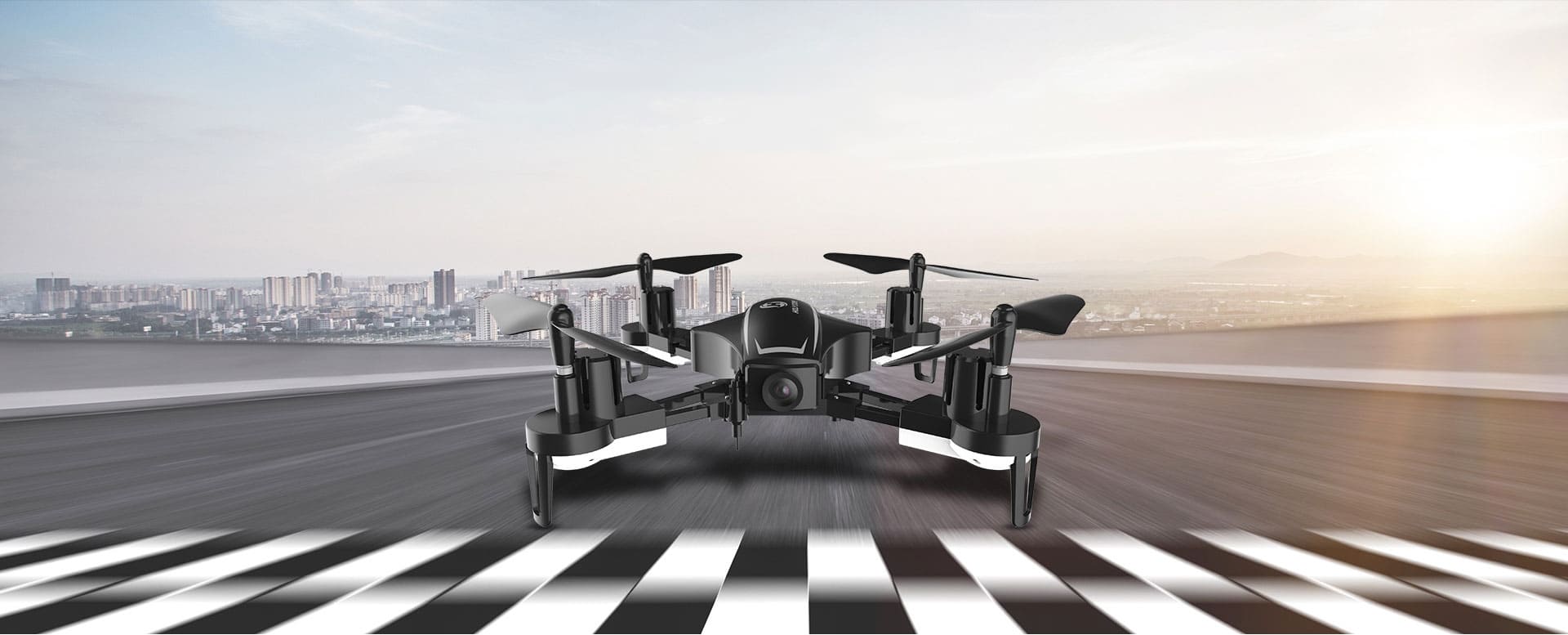 If you ever want to fly a racing drone. Then, the HS230 Mercury drone (See Price) might be a great fit for you. Its only drawback is the fixed camera. Aerial photographers might find it a little bit frustrating to use this drone because of the fixed camera. This is why I recommended Mavic Pro 2 (See Price) or Phantom 4 Pro (See Price). However, at the end of the HS230 RC Racing drone review.
I would say that this is an incredible aerial racer for beginners. You can buy an HS230 Mercury drone here. I hope you find our review helpful and insightful. If you have any questions or inquiries about this drone. Please feel free to drop a comment below and we'll answer back to you. Happy flying!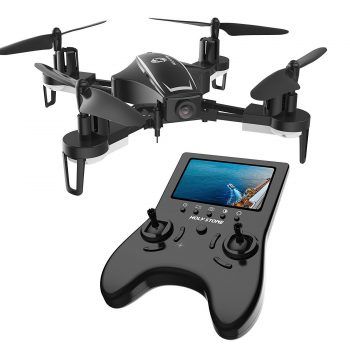 Last Amazon price update was: August 31, 2023 1:23 pm
×
Product prices and availability are accurate as of the date/time indicated and are subject to change. Any price and availability information displayed on Amazon.com (Amazon.in, Amazon.co.uk, Amazon.de, etc) at the time of purchase will apply to the purchase of this product.
Editor's Review
The HS230 Mercury drone is one of the fastest entry-level racing quadcopter for beginners and experienced remote pilots. It is built and crafted with superior and professional craftsmanship that makes it easily ready for first timer flyers who has never flown a drone before. Coupled with responsive, advanced real-time transmission system and load of lighting fast features easily makes it popular choice for beginners. This is one of our favorite racing drone on the consumer drone market.
PROS
Very fast
Responsive
Advanced Real-Time Transmission
Precise
Durable
CONS
Challenging to Control at First
Bulky Transmitter
No Altitude Hold Function
No GPS
Limited Control Range
Add your review
|
Read reviews and comments